The Words You Use to Lead & Motivate Your Team MATTER
Learn the Language that Drives Positive Results
When sales leaders learn how to listen and speak more productively, their team's performance and revenue increases.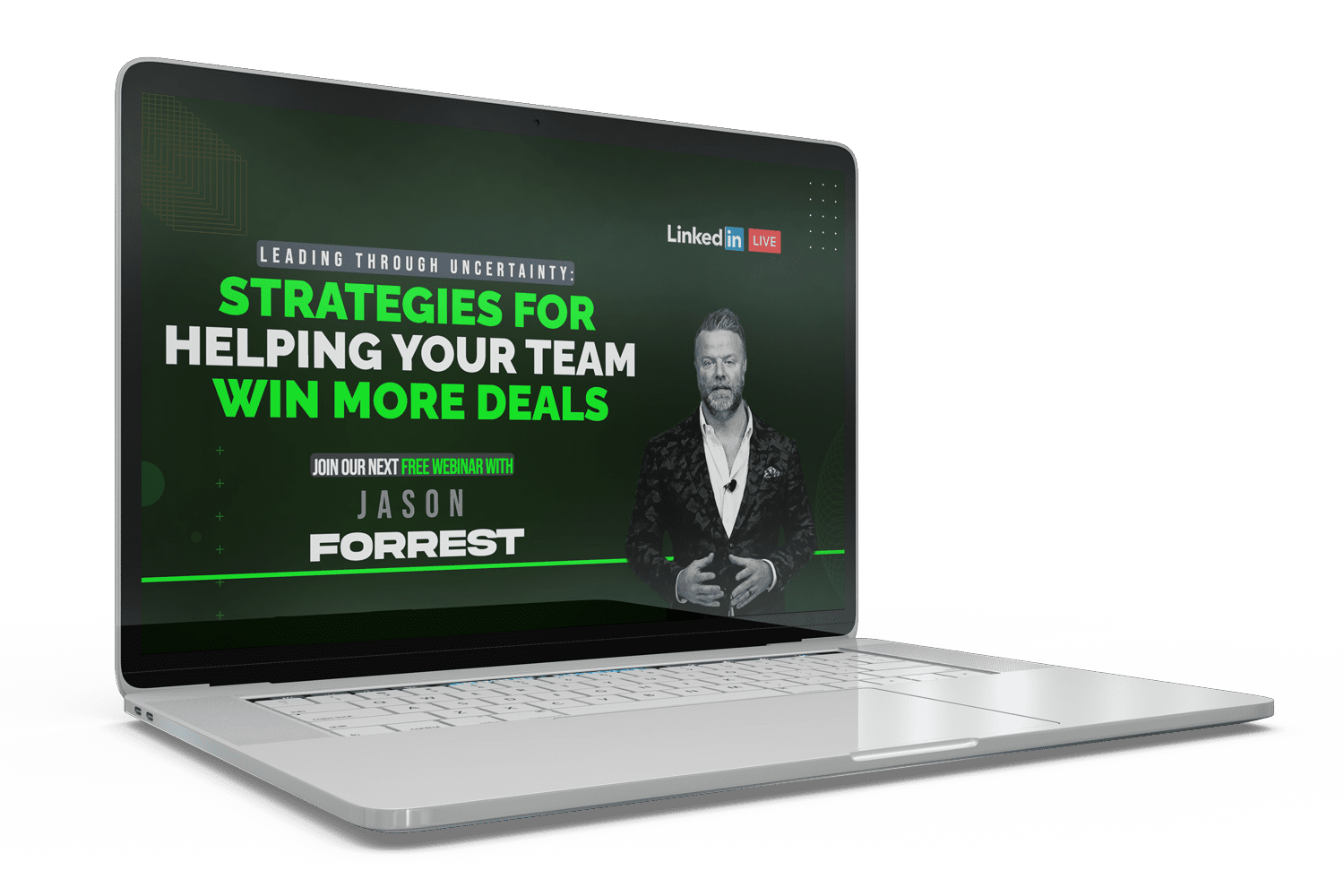 Free Video: Leading Through Uncertainty: Strategies for Helping Your Team Win More Deals
Leaders' words and actions impact a team's emotions. Emotions have a profound influence on people, both positively and negatively.
As a sales leader or business owner, you can significantly impact your team's performance simply through the words, phrases, and language you use.
Emotions are at the center of everything a good leader does:
 Set a Vision.
 Focus Your Team's Energy.
 Build Trust.
 Get Sellers Moving.
"Language shapes our behavior, and each word we use is imbued with multitudes of personal meaning. The right words spoken in the right way can bring us love, money, and respect, while the wrong words—or even the right words spoken in the wrong way — can lead to a country to war. We must carefully orchestrate our speech if we want to achieve our goals and bring our dreams to fruition."
Dr. Andrew Newberg
Professor & Neuroscientist
Many leaders believe emotions don't belong in the professional world, where logical data is more valued. But studies show that emotions are relevant and often the cause of change and growth.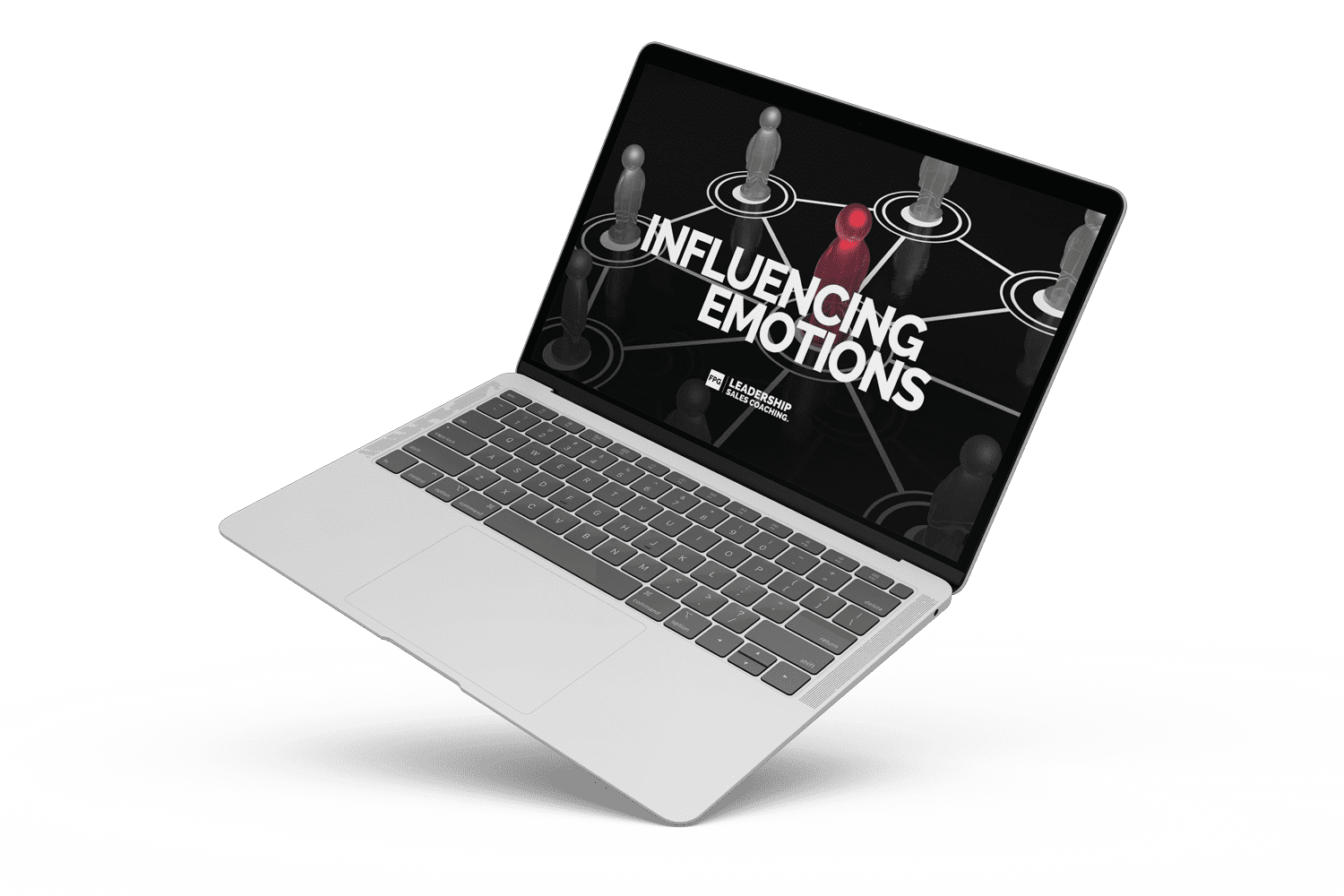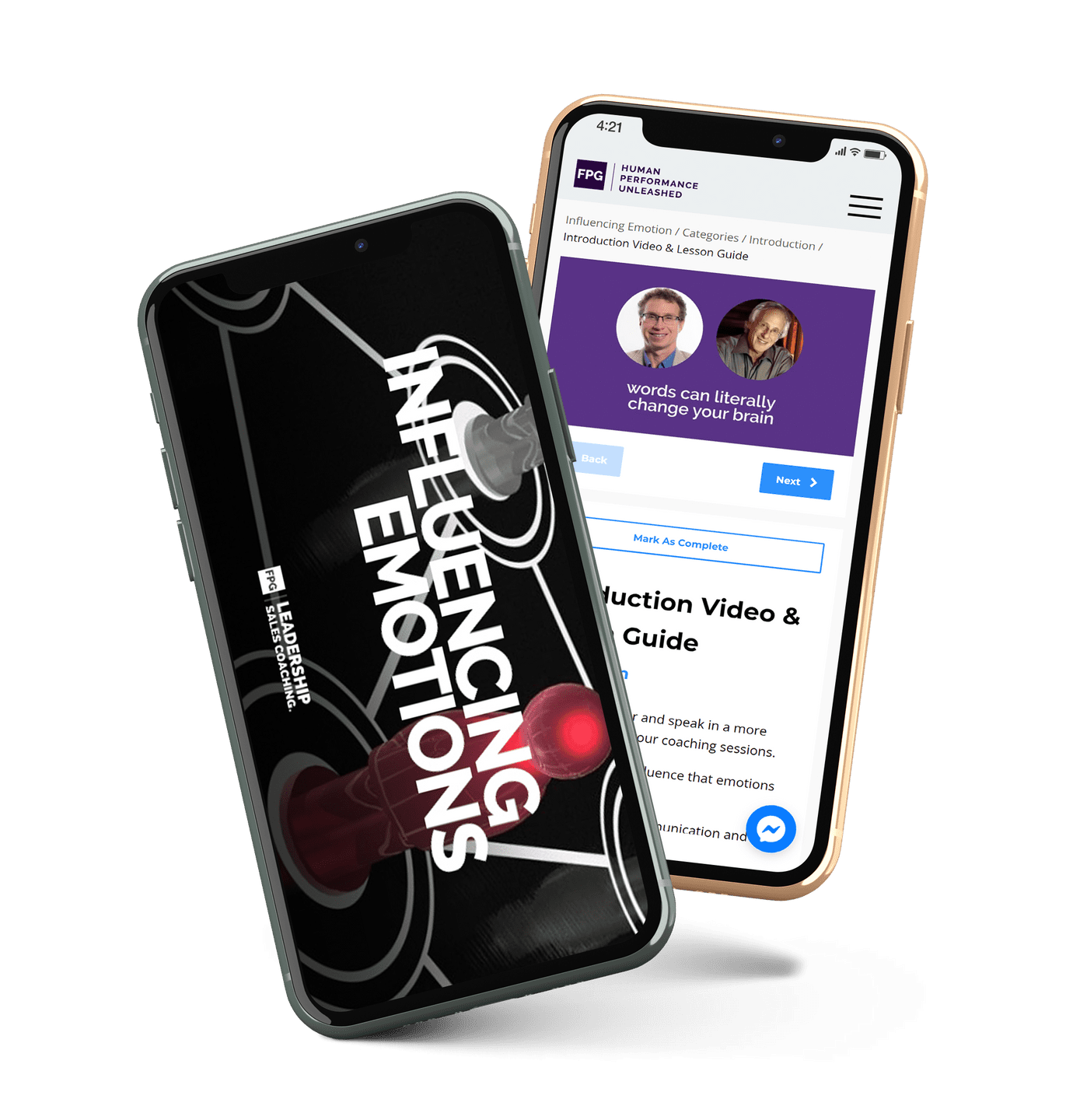 The fastest way to change behavior is to change the emotions around the situation
Imagine how much better your team would perform if you could:
At FPG, we know that many leaders have been taught to hide their emotions and that of their team. But teams excel when you learn how to acknowledge emotions and harness their power.
"I have the tools now in my coaching belt to be able to deal with any of the emotions on my team and how to help my salespeople see things differently."
Sean Rauch, Regional Sales Manager
Epcon Communities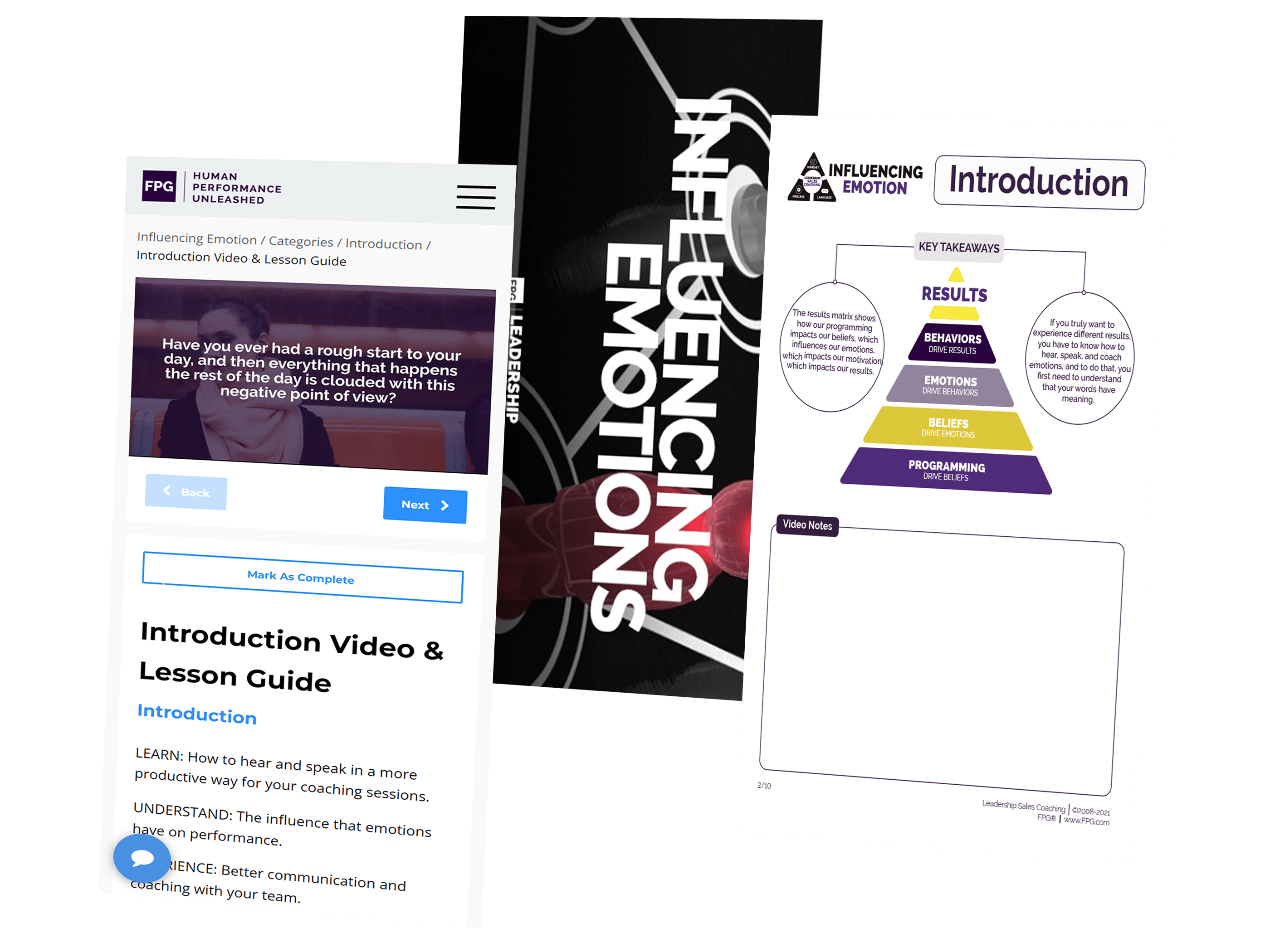 Our Influencing Emotion program will teach you how to expand your emotional vocabulary and allow you to pick up on the emotions of others.
You'll quickly learn to speak in ways that help change and influence behaviors in your team and organization.
Perhaps most importantly, Influencing Emotion will make you a more effective leader and sales coach. By impacting the emotions of your sales team or others in your company, you can give them a positive boost for just about any situation. As a result, they'll be consistently happier, more confident, and more successful.
Our Influencing Emotion program will teach you how to expand your emotional vocabulary and allow you to pick up on the emotions of others.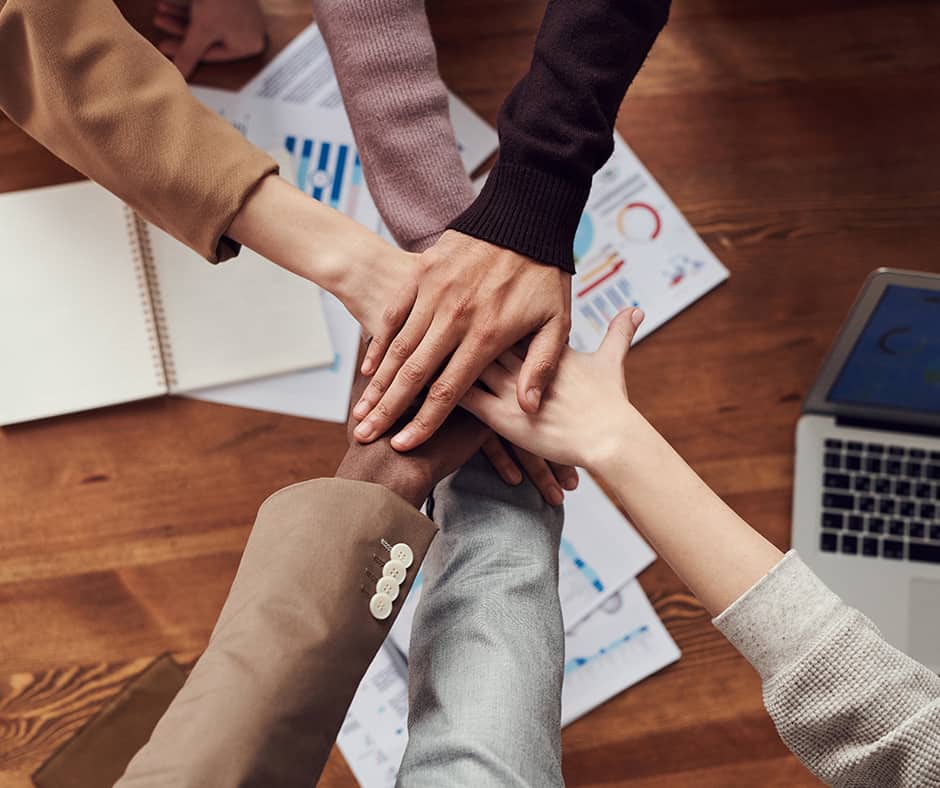 1.
The course begins with training videos to teach the fundamentals of Influencing Emotions.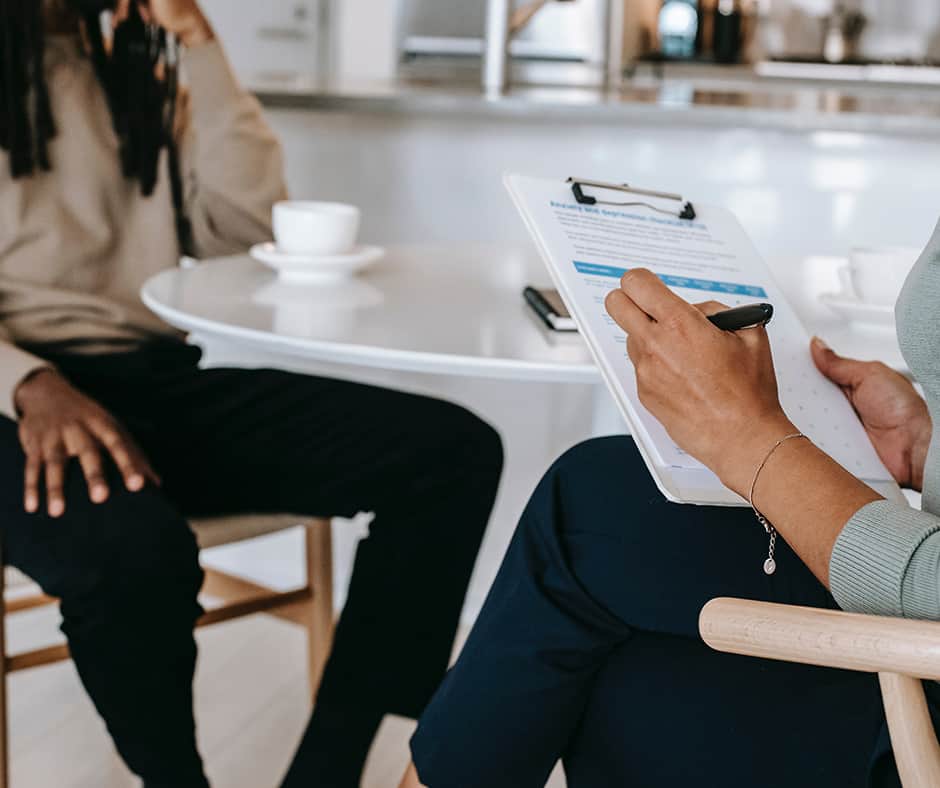 2.
Next, participants will work through a series of five lessons to practice what they've learned.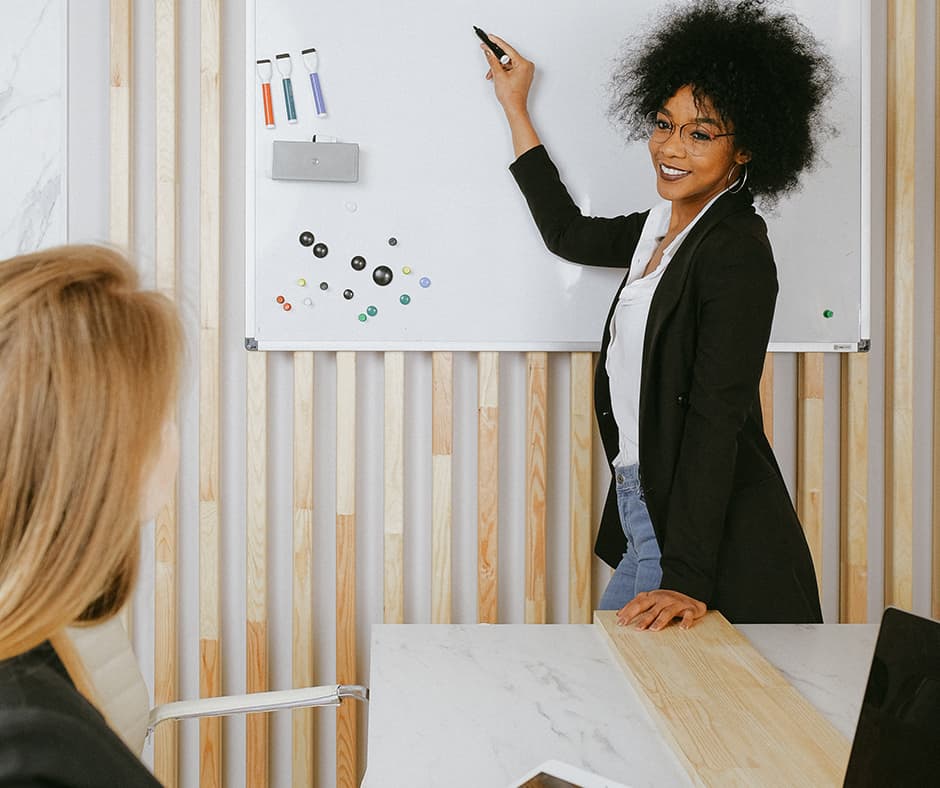 3.
In weekly coaching sessions, participants will discuss with their peers and coach what worked and what they can improve.
You Can Make a Bigger Impact
CEO Jason Forrest has been disrupting the sales training industry since 2008 by creating the first training program that changes behavior.
"I was coaching people towards a greater change, and it was working, but not well enough. Something was missing, I wasn't changing how they felt about the advice I gave them. And because they didn't feel confident about executing, they procrastinated on getting what they wanted!! This course will teach you how I solved that problem."
– Jason Forrest, CEO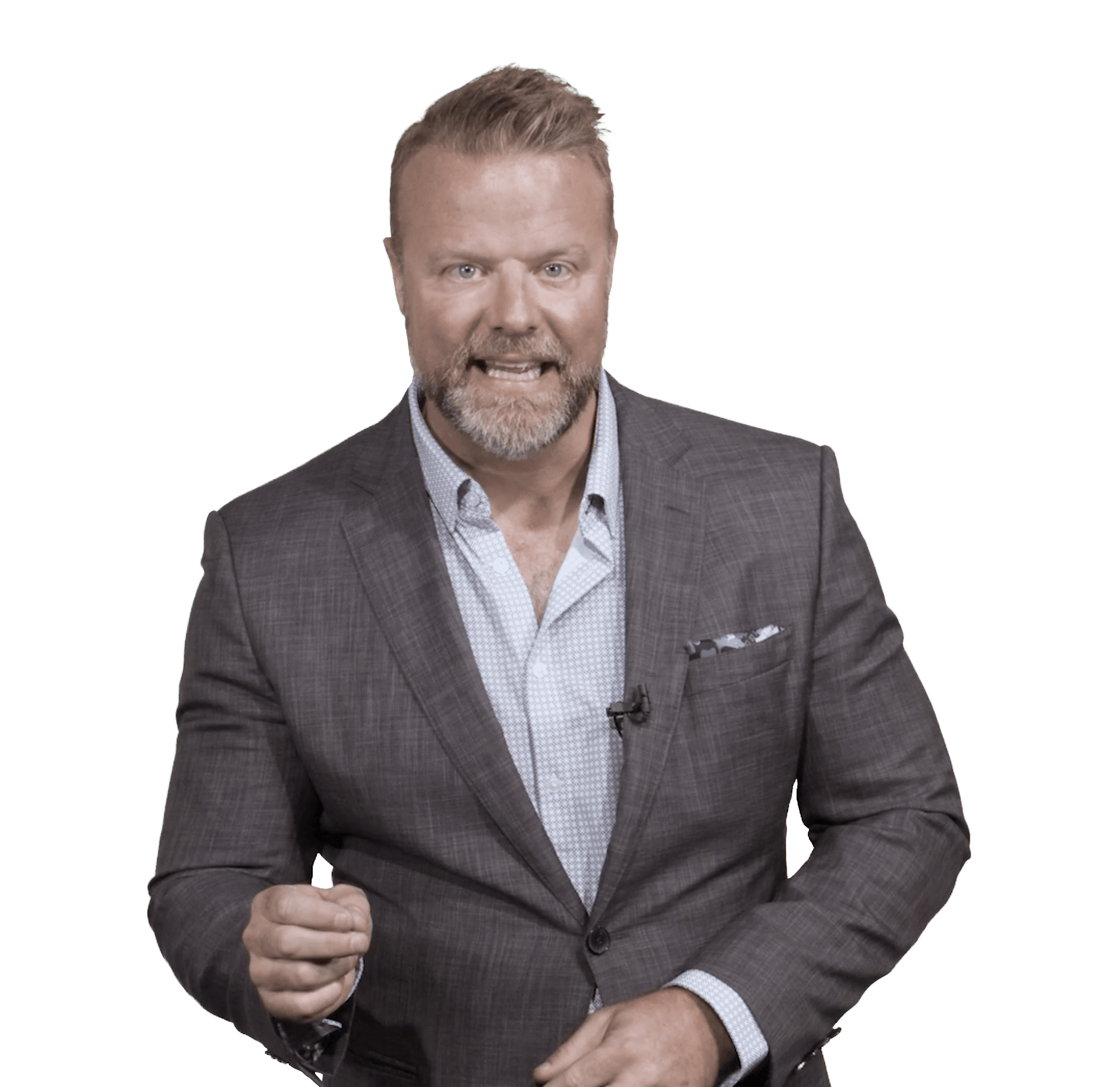 Are You Ready to Learn the Language That Inspires Sellers?
It's easy to get started with FPG:
At FPG Sales Training, we know that you want to be the leader of a high-performing sales team.
In order to do that, you need the very best training for your salespeople and sales leadership. The problem is most sales training is philosophical and not tactical, killing your salespeople's morale while you're annoyed that you wasted your limited time and budget on another "shot-in-arm" training event. Forrest Performance Group was founded in 2008 to solve the problem that 164 billion is spent on training every year, yet 70% fails to achieve an ROI. We understand how frustrating it is to have no one buy a great product or service that improves people's lives because the sales experience falls short.
This is why we created the world's only real-world, tactical, program-based, excuse-free sales and sales leadership training programs. Here's how we do it:
1. Tell Us About Your Sales Forecast and Your Top Sales Challenges, 2. Let Us Create Your Custom Sales Process and Script, 3. We Train Your Sales Team, And You Watch Your Sales Increase.
Book a Meeting Now to speak to us. So, you can stop feeling the frustration or even disappointment of having to lower your sales forecast and instead start taking the market share that you deserve.
to speak to one of our Sales Warriors.  If you are impressed with our Sales Experience, then that's perfect because they have been recruited and trained by us!