Are You Ready For The Future of Sales?
Tired of sales keynote speakers that are philosophical, boring, or redundant? Are you looking for sales keynote speakers that are tactical and leading edge, leaving your sales team begging for more? Look no further...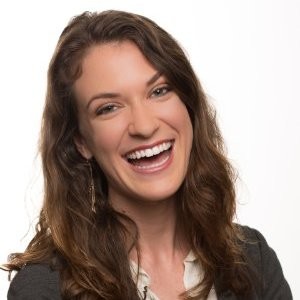 Lindsey Jagoe
Regional Sales Manager, Jagoe Homes

"We have a solid team at Jagoe, but have been in need of a cultural shift for several years now. I know this is only the beginning of the journey, and that fills me with even more excitement and anticipation".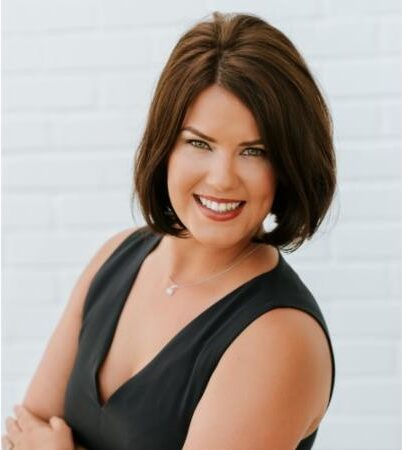 Lauren Morgan
Tampa HBA

"The event was flawless. The team at FPG was incredibly helpful, polished and professional. We appreciate Jason and Mary visiting Tampa and providing fresh strategy to the Sales & Marketing Council. Top Notch, FPG!"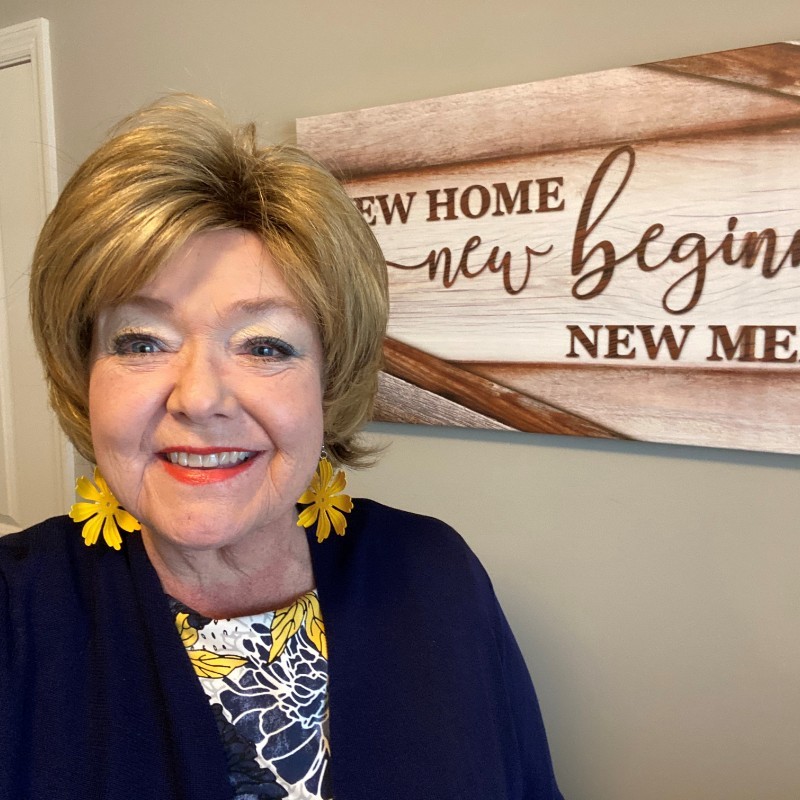 Sheri Luster
​Sales Manager, McKelvey Homes

"I am so grateful to get this specific coaching from FPG. This fear of working with difficult buyers has caused me much anguish and pain. Today, I am calmer and look forward to meeting a challenging buyer."
Level Up Your Sales & Leadership
With Keynote Speakers Jason Forrest & Mary Marshall Forrest
Are you trying to decide between a motivational speaker that lacks relevant content or a tactical speaker that's boring? No need when you can get everything you want at the same time!!
Modern Salespeople Are Under Siege
Friends tell you that you work too hard because they never see you. Your family asks whether you took a sales job as a stepping stone to management, because no one would actually want a career in sales.
Your manager tells you he's going to hire someone else if you don't meet your quota. Other departments tell you that you're an overpaid prima donna. Your peers tell you that the only reason you make sales is that you're lucky. Your prospects tell you that you're charging too much for what you're selling. And your customers tell you that you need to get your customer service department in check or they're going with the competition.
It's a constant onslaught, which is why 80% of all salespeople are either fired or quit within their first year. Salespeople are constantly fighting a war on all fronts, taking fire from customers and prospects from the front and friendly fire from family and friends from the back. Up until today, this has been an impossible mental war to win.
So How do You Win That War and Level Up Your Sales Career?
With Mary & Jason Forrest (Award-Winning Sales Motivational Speakers).
Nobody reveres salespeople more than Jason and Mary, whose infectious love of sales has inspired and invigorated sales teams for more than a decade. Mary & Jason's entire career has revolved around creating and teaching battle-tested sales strategies won from the front lines. Driven by science and psychology, everything they preach, they've used themselves.
Six reasons the CEOs, managers, and salespeople of billion-dollar companies rely on Mary & Jason to lead them into the future of sales
1. Sales Keynote Speakers Who Inspire!
In most industries, thought leaders produce content yearly, or quarterly, or even monthly.
Mary & Jason create, film, write, and present fresh content on a weekly basis. That includes recurring articles in publications like Entrepreneur, seven leading edge books in nine years, hundreds of keynote and seminar presentations, countless podcast appearances, and more. Nobody is more plugged into the future of selling than Mary & Jason, because nobody creates more content and adds more consistent training value to the lives of salespeople.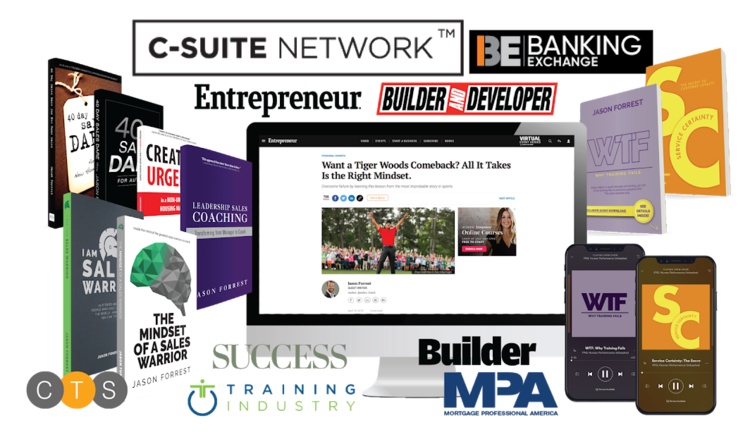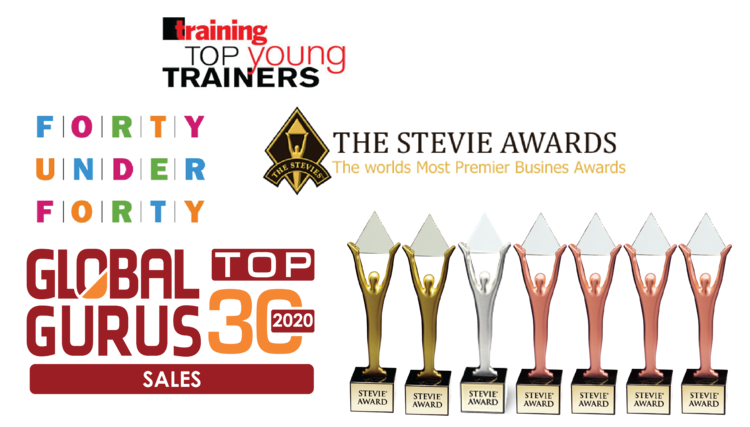 Jason is a member of the Global Gurus top 30 lists of the most influential sales professionals in the world, and his revolutionary sales ideas have won him 7 Stevie Awards for the most impactful sales programs and processes in the world. Mary was named Female Executive of the Year by the Stevie Awards as one of the world's most effective sales executives.
Nobody reveres salespeople more than Jason and Mary, whose infectious love of sales has inspired and invigorated sales teams for more than a decade.
3. Experts on Sales Motivation
It doesn't matter what you believe about your results. It matters what you can prove.
Mary & Jason's entire career has revolved around creating and teaching battle-tested sales strategies won from the front lines. Driven by science and psychology, everything they preach, they've used themselves. You'll never hear anything that wasn't first experientially tested, psychologically backed, and proven to break sales plateaus with real customers and real salespeople.
"Truthfully Jason's training is going to make a huge difference. I wish I'd had it even earlier."
Drew Madsen Partner
Sutton Frost Cary Accounting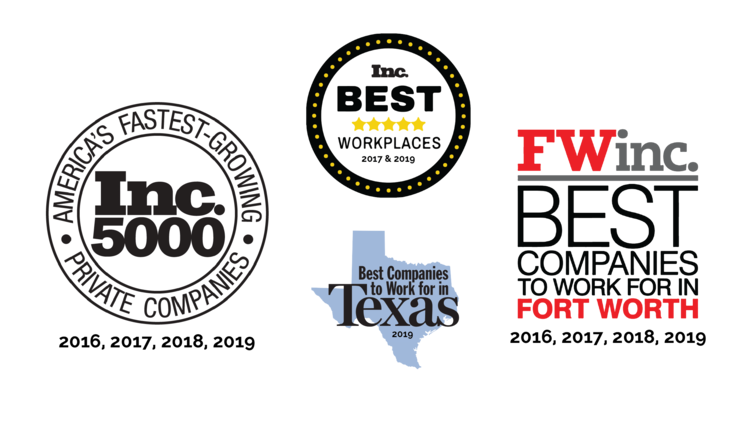 4. Award-Winning Speakers for Sales Training
Mary and Jason lead the nation's fastest growing sales training company and a three-time Inc. 5000 Fastest Growing Private Company.
At the same time, they've headed organizations that've won numerous local, regional, and national best place to work awards. Learn how to supercharge your own sales growth from a CEO and a President who know what it takes to create fast sales growth and an environment where your people feel inspired, fulfilled, and pushed to become better.
5. Effective Sales Training - Science & Data-Driven!
Mary & Jason pull their expertise from a number of different fields outside sales, allowing them to bring unmatched perspectives to their future-focused content.
Jason is a certified addiction prevention specialist, and both Mary & Jason are Master Practitioners in Neuro-Linguistic Programming, a persuasive communication model engineered to help people overcome their obstacles. Nobody else can bring such a psychologically-driven behavior change model to the world of sales.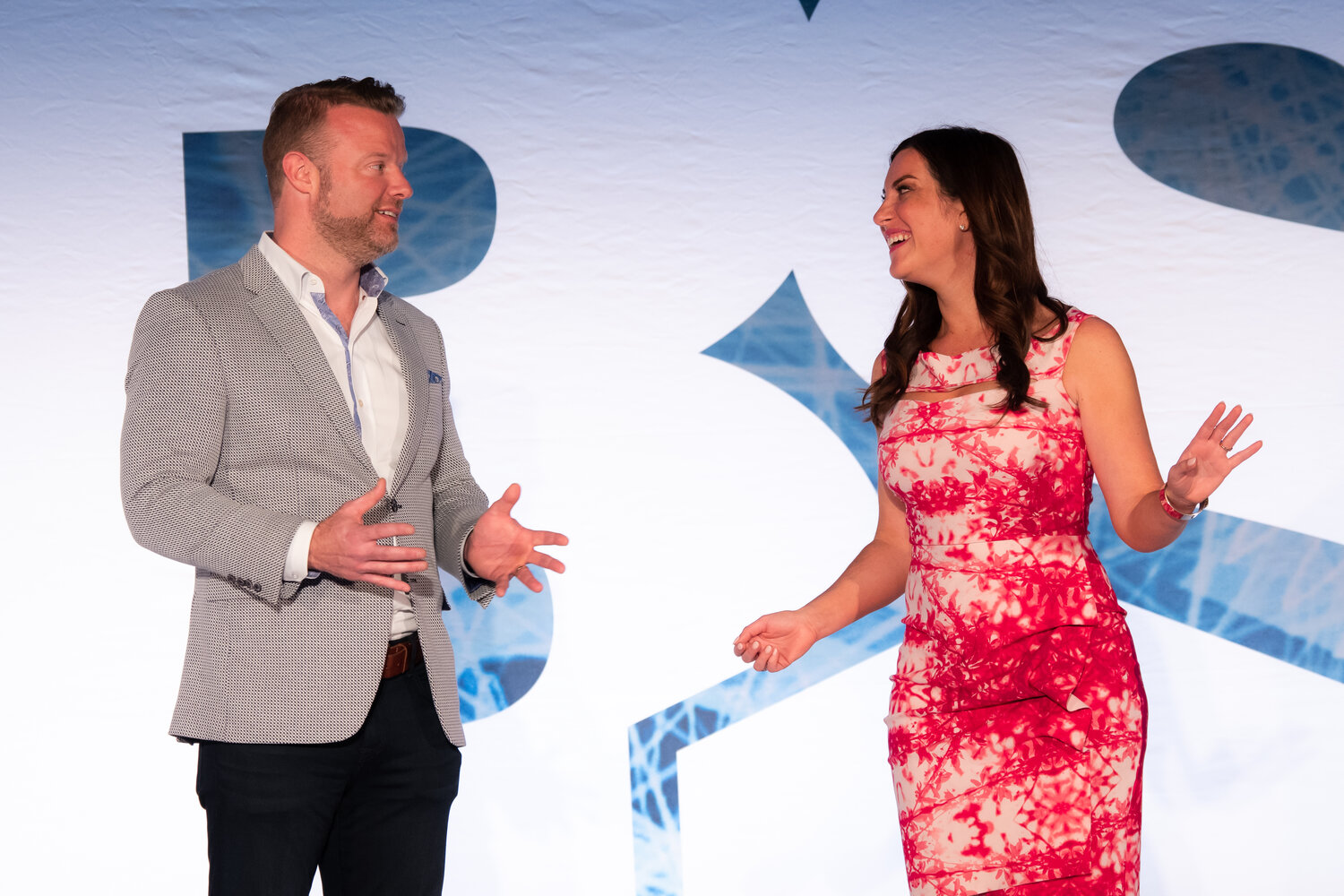 6. Dynamic Speaking Style Guaranteed to Spark Change
You can't fake energy and dynamism. Mary & Jason's engaging speaking style brings together a unique blend of content-rich, applicable content in an exciting, leading edge style.
As the youngest ever member of the Million Dollar Speaker Group, Jason has a unique ability to both entertain and educate on advanced topics that give your salespeople an edge on the competition. Honed through thousands of hours of presenting, Mary's ability to connect with all audiences guarantees immediate rapport with your audience. You'll walk away from their keynotes with more than just notes – you'll have an entirely new way of thinking.
Mary & Jason live on the leading edge of the sales industry. As behavioral change experts and award-winning executives, Jason and Mary believe the only way to break your sales plateau is to completely change the way you look at sales. And that means an extreme focus on pulling the future of sales into the present.
Jason and Mary's combined mission is to give every sales professional, manager, and executive the tactical, real-world knowledge so they can remove any limiting beliefs keeping them from breaking their plateaus. In the course of that decades-long mission, Jason and Mary have trained billion-dollar companies and everyone from high-powered CEOs to frontline salespeople to increase their effectiveness by driving more profit.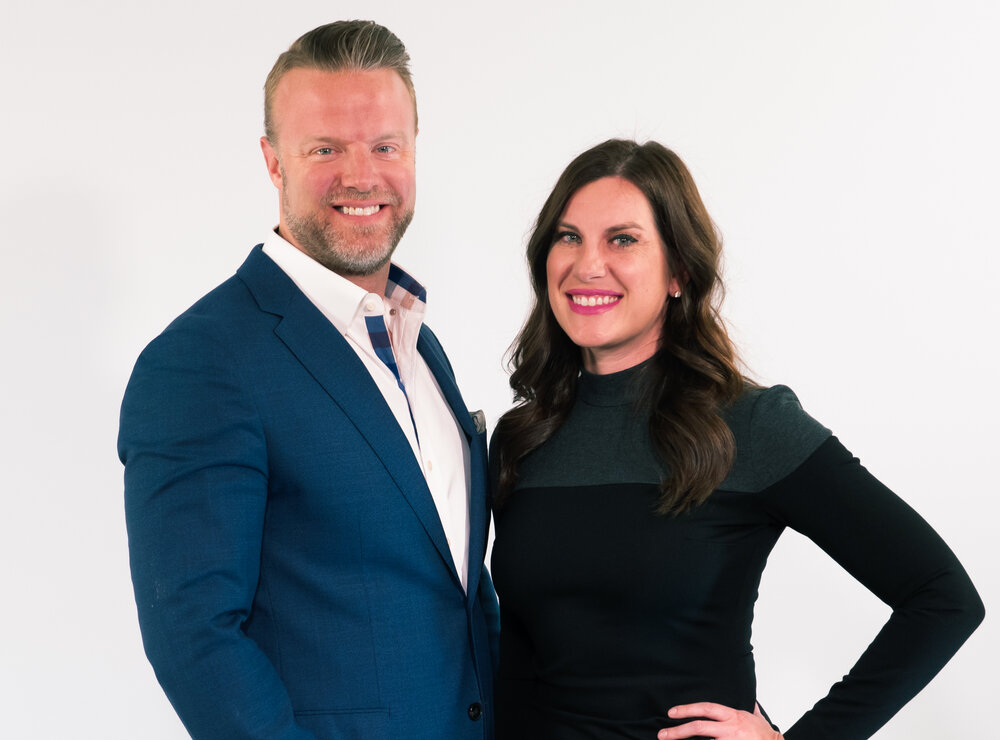 Jason and Mary both established their speaking and training careers as top 1% sales professionals, but they quickly realized something the rest of the training industry had yet to understand: the sales techniques widely taught at conferences and seminars were installing mental limitations in others, not removing them.
Leashes are limiting beliefs every person experiences. That voice inside your head whispering you can't do something? That's your past programming negatively influencing your results. It's also a false narrative. You were born with every internal tool you need to succeed. It just needs to be continually called out and strengthened. That's when Jason and Mary came to a powerful realization that the best training isn't just telling people what to do, or how to do it, or even why to do it. It's unleashing their mindset. It's removing those mental chokeholds to help them see the true, fully realized picture of their abilities.
You are enough to shatter every one of your goals. Let Jason and Mary show you how.