Successful Leaders Build Profitable Sales Teams
Leadership Training for Sales Executives
Companies Expect Their Sales Leaders to Deliver Results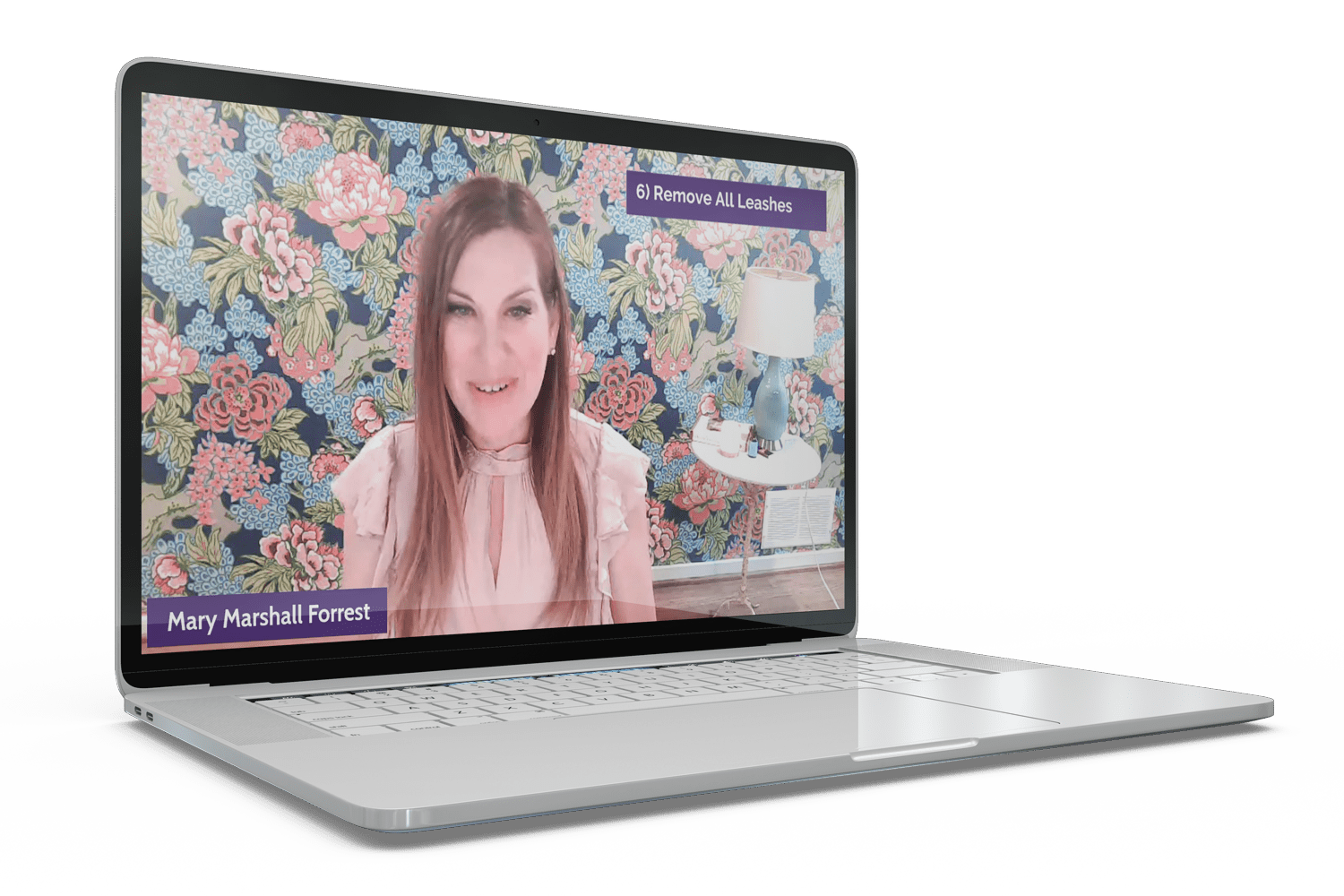 Free Video: How to Be a Great Sales Leader
It happens all too often. The top performing salesperson is promoted into a leadership role and then fails to build a team that meets their annual quotas.
This newly promoted leader is overwhelmed, and valuable team members are frustrated and leave the organization.
Why? The answer is simple. Despite having superior sales skills, your new leader was never trained how to lead.
According to Harvard Business Review, the quality of a sales organization is directly related to the quality of the sales leadership.
"The biggest problem as the head of sales was not feeling steady during uncertain times. But with Mary's coaching, she helps me feel focused and grounded because of the tactical advice she provides, which gives our leadership a clear path to success in any market. But especially during uncertain times."
Lindsey J., VP of Sales Jagoe Homes
Homebuilding
Great teams don't experience winning results without strong leaders. And top sellers don't want to be managed. Instead, they want a coach who will lead them to success. But have your leaders ever been taught the critical skills they need to inspire and motivate their team to perform at their best?
Several studies have found that sales leaders fail not because they aren't capable. But because they've never been taught how to lead a team.
Being a successful sales leader isn't about knowing how to sell.
It's about being a great coach.
At FPG, we know the struggles organizations and sales teams face under ill-equipped leaders. Organizations depend on the revenue sales generates to ensure the entire company's success. And if they fail, everyone fails.
FPG's Sales Leadership Mastery 12-Month program is designed to bring real change to sales leaders and deliver serious results for your organization
Many sales leaders believe their role is to remove roadblocks out of their team's way so they can do their jobs more easily.
We believe the actual role of a sales leader is to serve as a coach and help make their sellers better.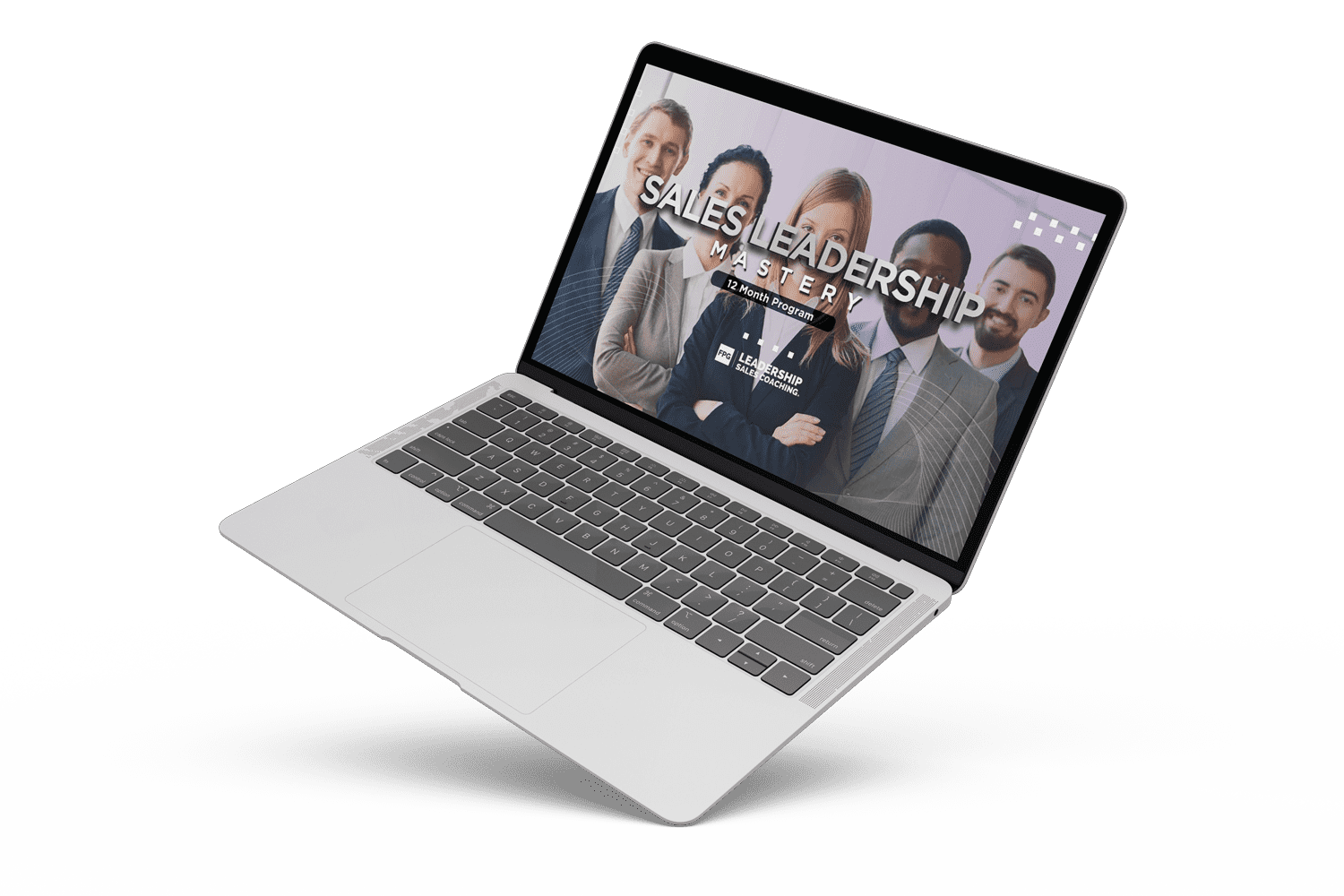 Our 12-month program focuses on the four key topics sales leaders struggle with most:
1. Four Stages of Leadership Sales Coaching
This module will help you create a team of sellers capable of delivering consistently exceptional results.
Learn how to coach the what, why, how, and who of each seller's goals. How to gain rapport, what your sales professional needs to focus on, how to remove what's holding them back, how to have an effective follow-up accountability session, and much more!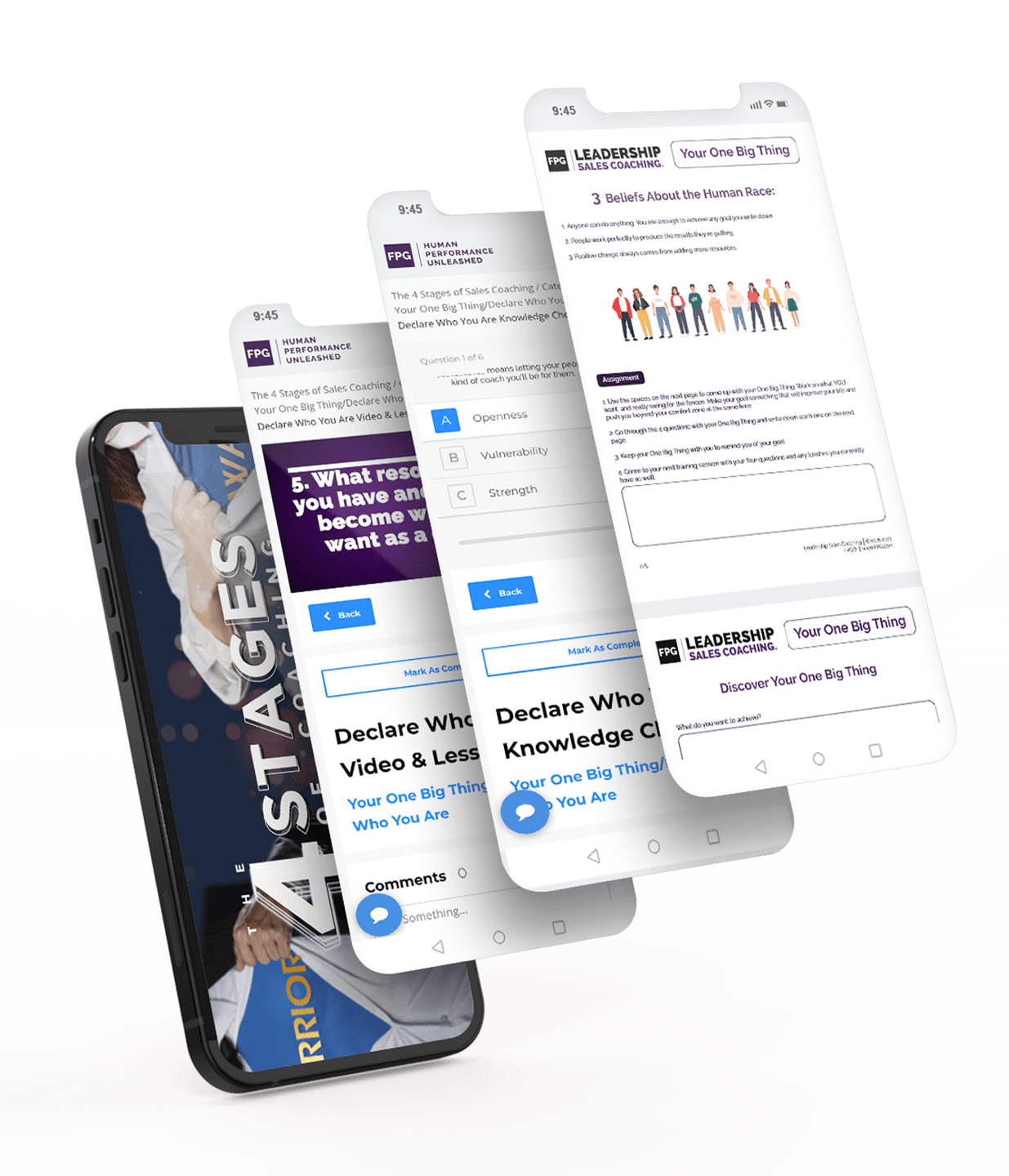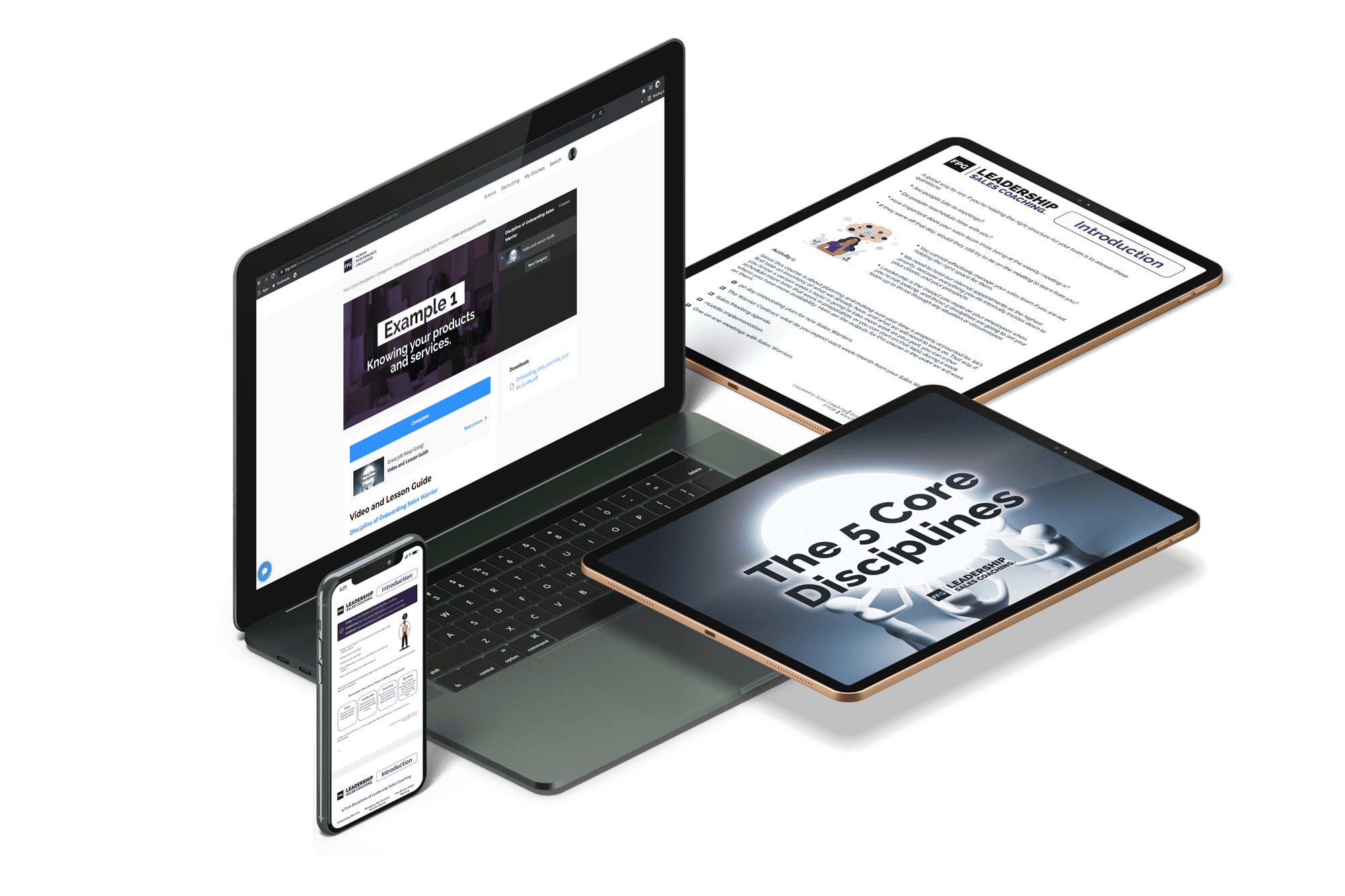 This critical module focuses on creating an environment where your team WANTS to always do their best for you.
Gain the valuable tools needed to build and maintain a high-performing team that thrives in any situation or circumstance. Master the practice of using your time more effectively, become a better communicator and inspire faster growth within your team.
3. Seven Critical Conversations
Difficult but crucial conversations with your sellers will be much easier and more beneficial if you know what to say and how to say it.
With our 7 Conversations course, you'll be ready to effectively hold just about any discussion and ensure a positive outcome. You'll learn what to say, what not to say, how to maintain control, and much more!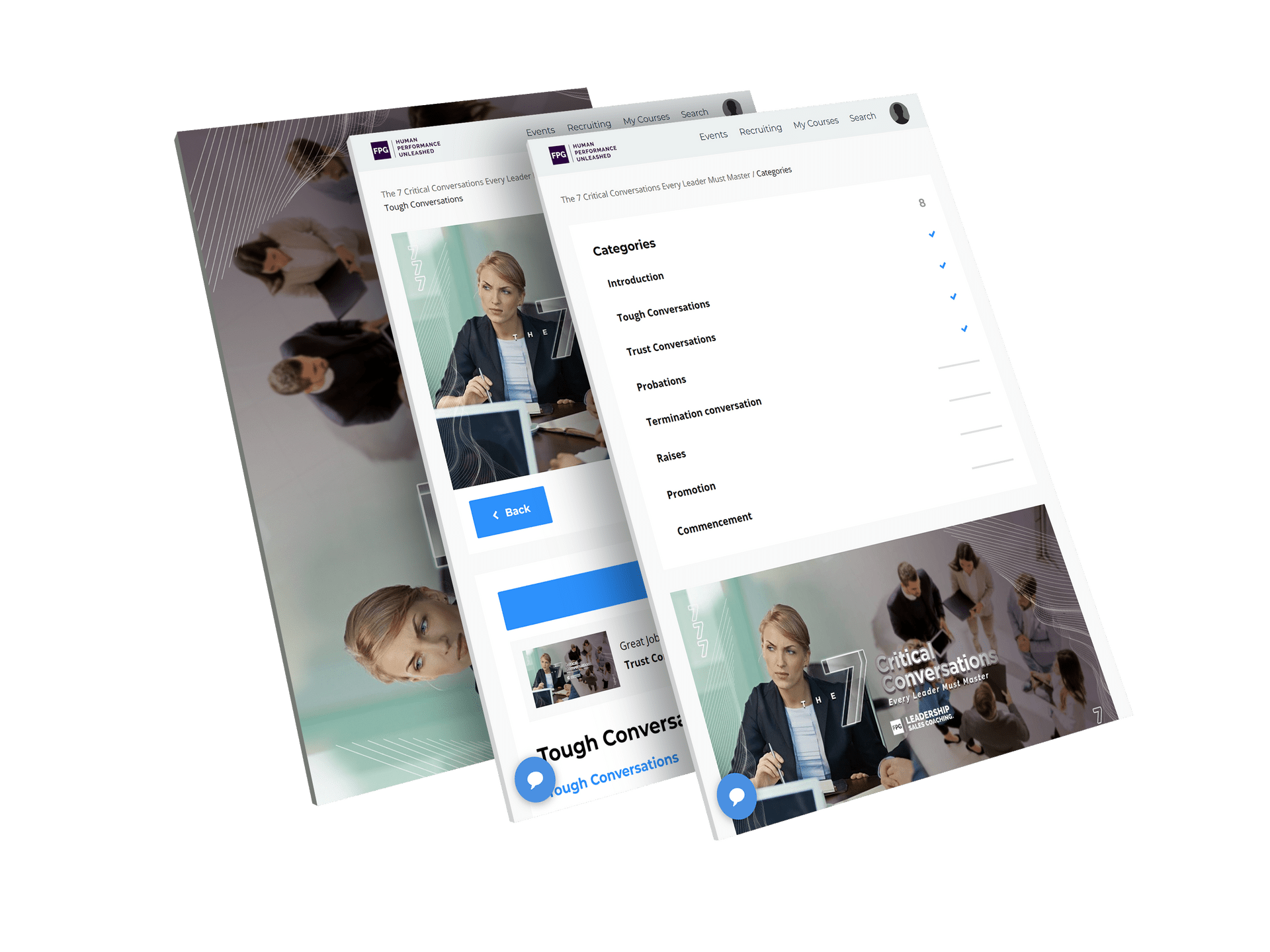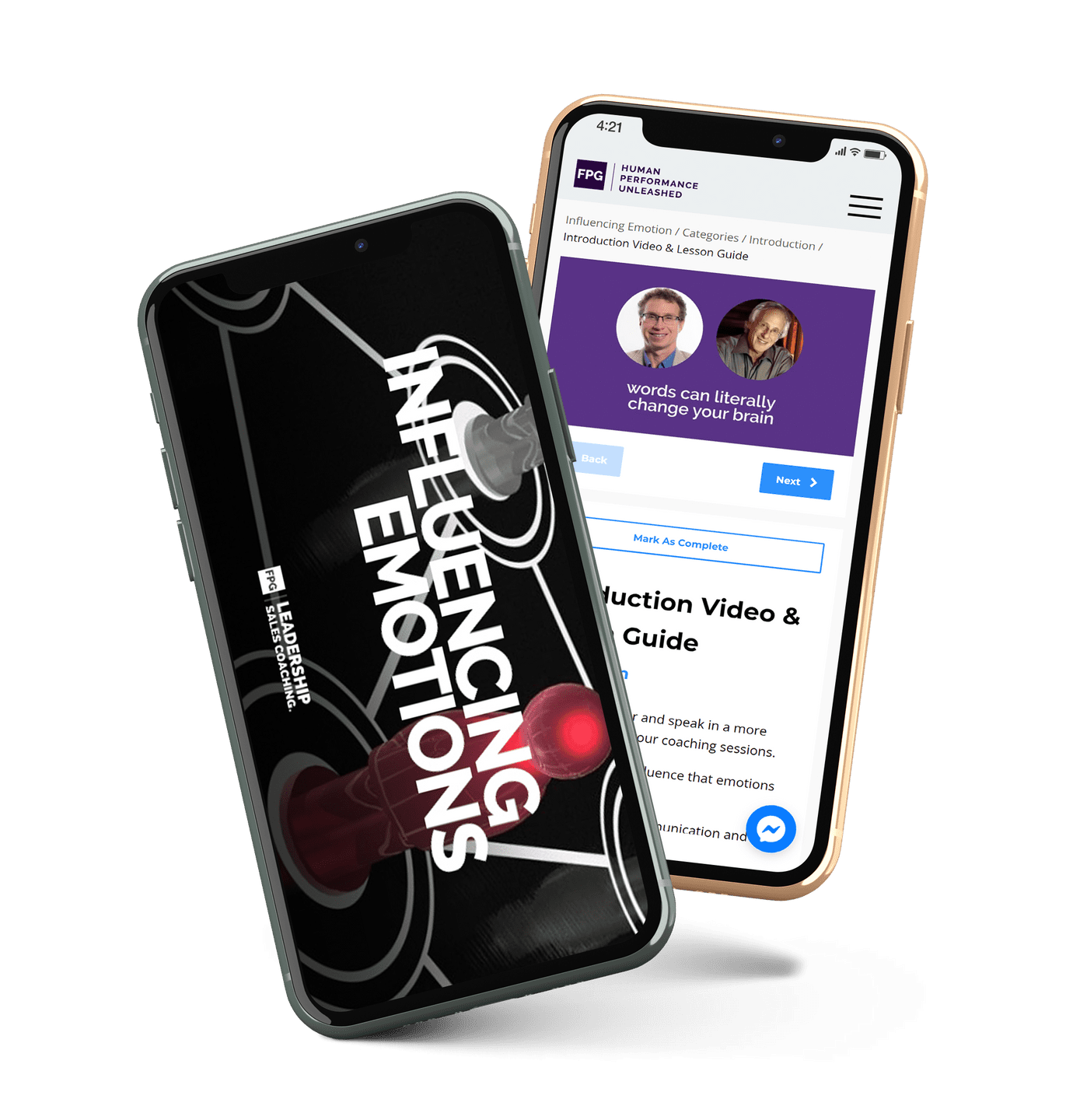 Our emotions hold incredible power over our behaviors. That's why the quality of our life is equal to our emotional vocabulary.
Amazing things happen when you learn to listen and speak more productively. You'll be able to avoid having the same coaching conversations over and over, pick up on the emotions of your team, speak in a new way that drives more positive and productive behavior, and be a much more effective coach and leader.
Studies show it takes approximately 60 days before a new behavior becomes automatic. That's why our four modules are taught over 12 months.
We don't believe real change can come from a two-day event where teams leave excited and full of energy, but within weeks, they revert to all their old habits.
Instead, real change comes from consistent work over many months with the opportunity to practice new skills and make corrections through peer and coach feedback.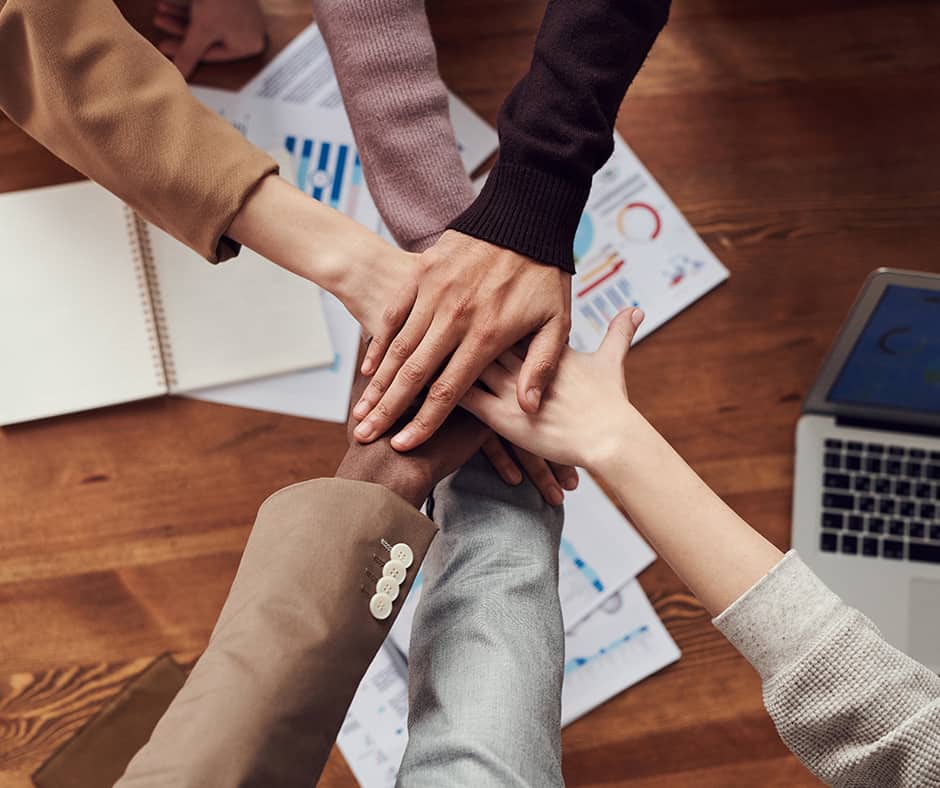 1.
We begin by assigning sales leaders to a group of like-minded peers who they will spend the next 12 months supporting, guiding, and providing accountability. We call this a Dojo.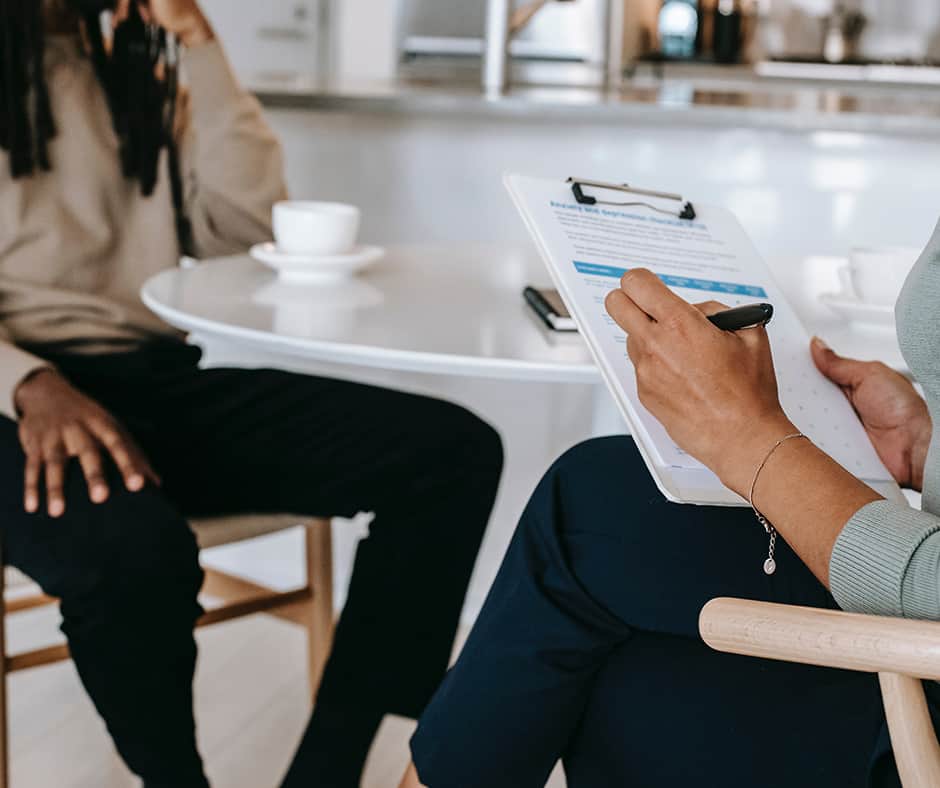 2.
Next, the group spends one to two days with an FPG Sales Expert dedicated to learning the content of one of the four training modules.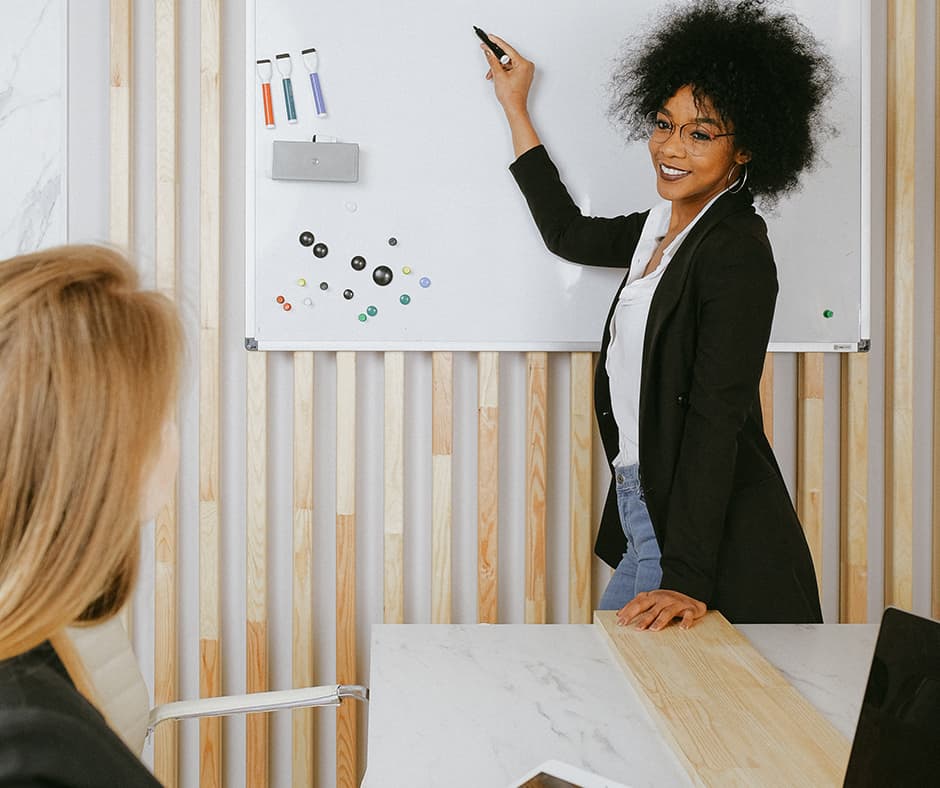 3.
Course participants then spend the next six to seven weeks practicing their newly taught skills within their own teams. And through weekly coaching sessions, they'll discuss with their peers and coach what worked and what they can improve.
Course participants then have a short break before beginning the next module. By the end of 12 months, participants will have mastered the content of all four modules.
Upon completion of the course, Sales Leaders will: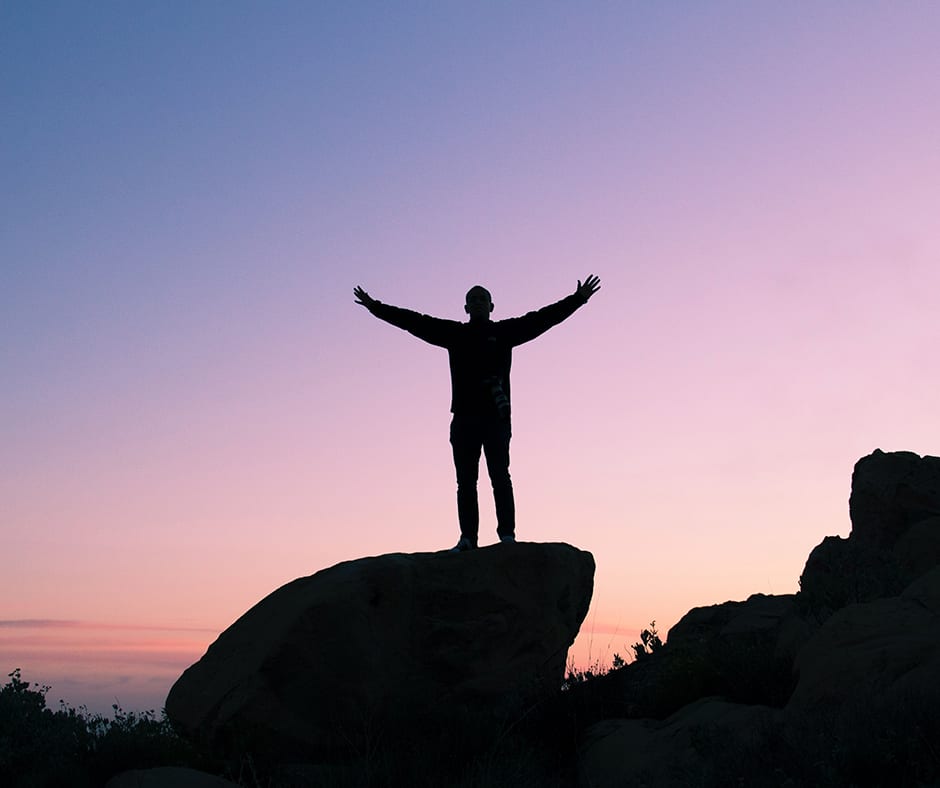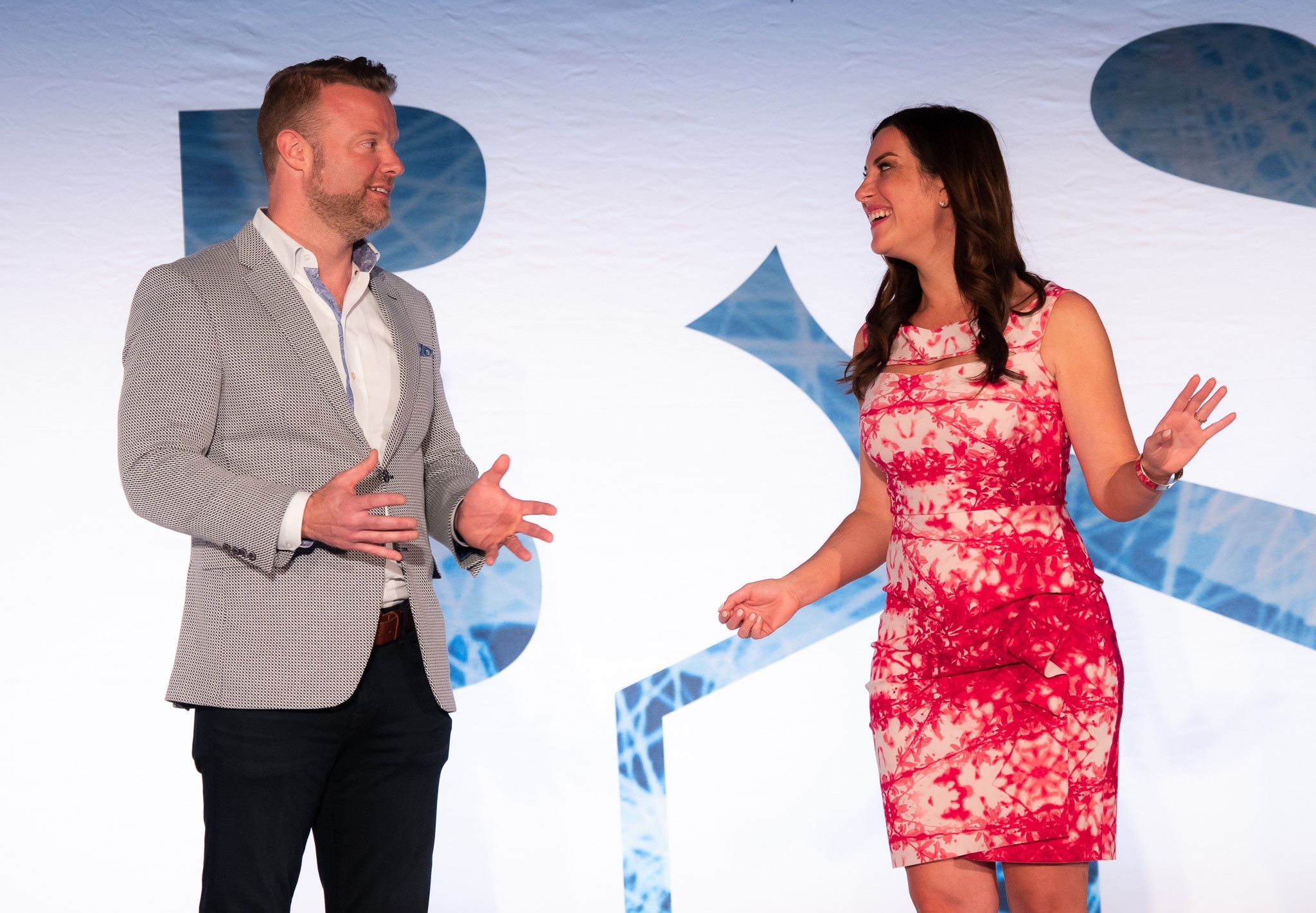 You Can Make a Bigger Impact
CEO Jason Forrest has disrupted the sales training industry by creating the first training program that changes behavior.
This is done through:
1. Teaching real-world tactical processes.
2. Learning the language of persuasion.
3. Removing the barriers that hold people back
All through a program-based training approach. This philosophy has led his Warrior Selling® and Leadership Sales Coaching programs to be ranked in the top 2 of the World's Top Sales Development Programs, by Global Gurus. His provocative style of speaking his truth ranks him as number 5 on the Global Sales Guru list.
Are You Ready to Help Your Sales Leader Succeed?
It's easy to get started with FPG: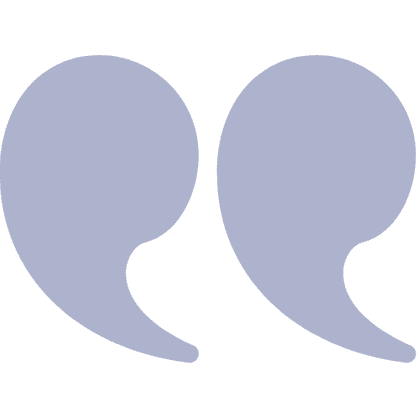 "The problem with most sales training is they lack structure and cohesion, but with FPG, we get both. This has created at least a 35% increase in revenue in the first 4 months, for the company. By implementing their techniques/processes, my individual sales have doubled."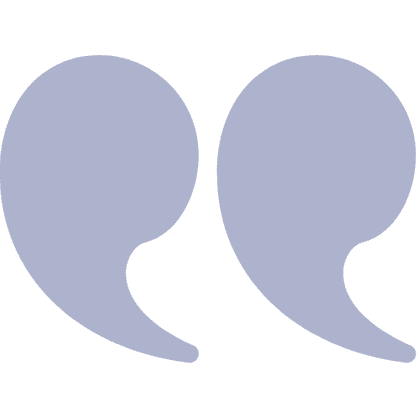 "I was worried that my very experienced team would revolt following the Warrior Selling 12-Step Sales Process and Customized Script. What I realized instead is that it gave everyone increased confidence and gave my sales leadership team a playbook to hold accountable."
VP of Sales - Jagoe Homes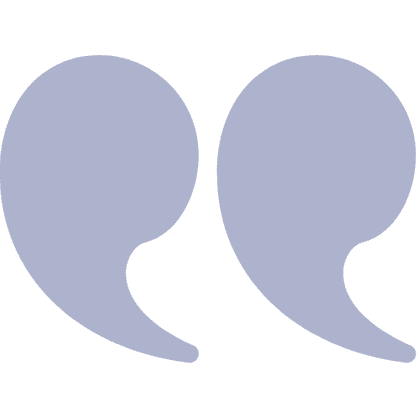 "For our front-line sellers, this course teaches how effectively advocating for themselves, their company, their product, and their customer ultimately creates a customer that is an advocate for them, which is important because customers who are advocates buy significantly more than customers who are not."
Director of Sales Northeast Region - Myers Tires Supplies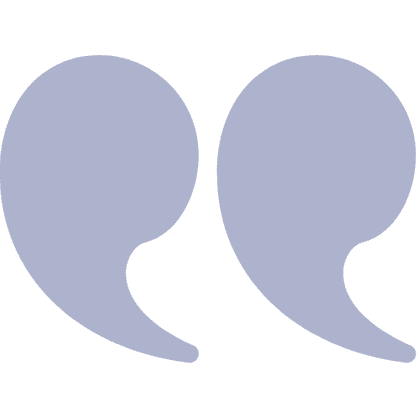 "When the housing market changed some builders were worried about sales, but because we've been working with FPG we knew this is an opportunity to gain market share. Our teams have trained for seasons like this and because of FPG we are prepared and excited about this current selling season."
Vice President of Sales at Epcon Communities
At FPG Sales Training, we know that you want to be the leader of a high-performing sales team.
In order to do that, you need the very best training for your salespeople and sales leadership. The problem is most sales training is philosophical and not tactical, killing your salespeople's morale while you're annoyed that you wasted your limited time and budget on another "shot-in-arm" training event. Forrest Performance Group was founded in 2008 to solve the problem that 164 billion is spent on training every year, yet 70% fails to achieve an ROI. We understand how frustrating it is to have no one buy a great product or service that improves people's lives because the sales experience falls short.
This is why we created the world's only real-world, tactical, program-based, excuse-free sales and sales leadership training programs. Here's how we do it:
1. Tell Us About Your Sales Forecast and Your Top Sales Challenges, 2. Let Us Create Your Custom Sales Process and Script, 3. We Train Your Sales Team, And You Watch Your Sales Increase.
Book a Meeting Now to speak to us. So, you can stop feeling the frustration or even disappointment of having to lower your sales forecast and instead start taking the market share that you deserve.
to speak to one of our Sales Warriors.  If you are impressed with our Sales Experience, then that's perfect because they have been recruited and trained by us!