Are You What's Standing in the Way Of Your Success?
Overcome The Mental Obstacles Holding You Back
If only you could eliminate the beliefs and behaviors keeping you from being a top seller
Salespeople deal with a significant amount of rejection. And after a while, it can prevent you from doing your job well.
And before you know it, you're suffering from what's commonly called "call reluctance." Prospecting becomes your day's most dreaded task, and you struggle to increase contacts. And without generating new leads, you won't be able to achieve your goals.
80% of sales professionals fail in their first year
because they aren't generating enough leads to achieve their goals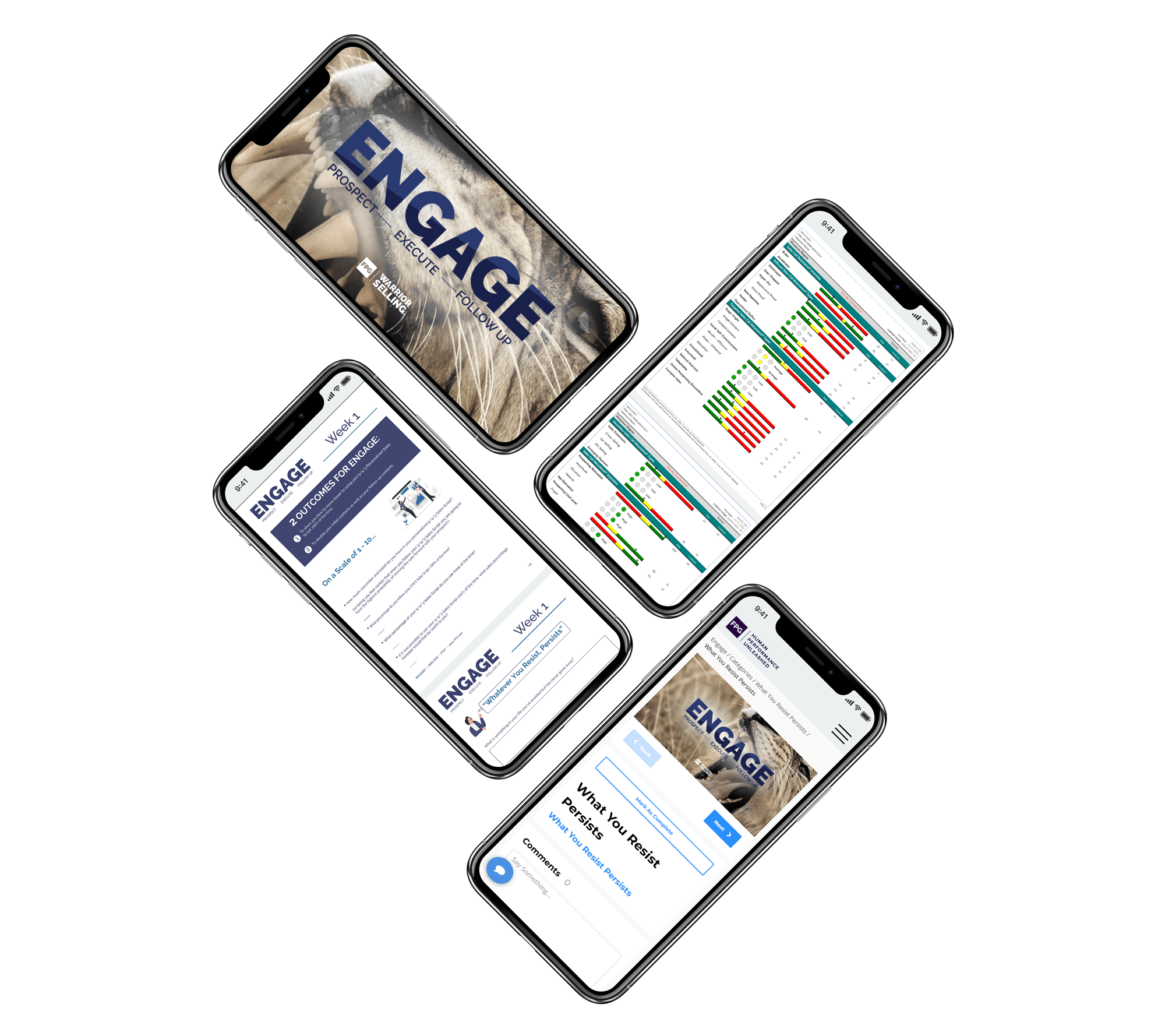 If any of these excuses sound familiar, then you're likely experiencing call reluctance
40% of veteran sellers admit to having one or more episodes of call reluctance that is damaging their career.
Learn What's Holding You Back
Most salespeople, whether they are new or seasoned, experience the fear that comes from being rejected. And before they know it, picking up the phone becomes difficult. But to be successful, you need to learn how to manage your emotions, including the fear and frustration often experienced in sales.
FPG's Engage course is designed to eliminate fear and experience success
We don't believe real change can come from a two-day event where teams leave excited and full of energy, but within weeks, they revert to all their old habits.
Instead, real change comes from consistent work over time with the opportunity to practice new skills and make corrections through peer and coach feedback.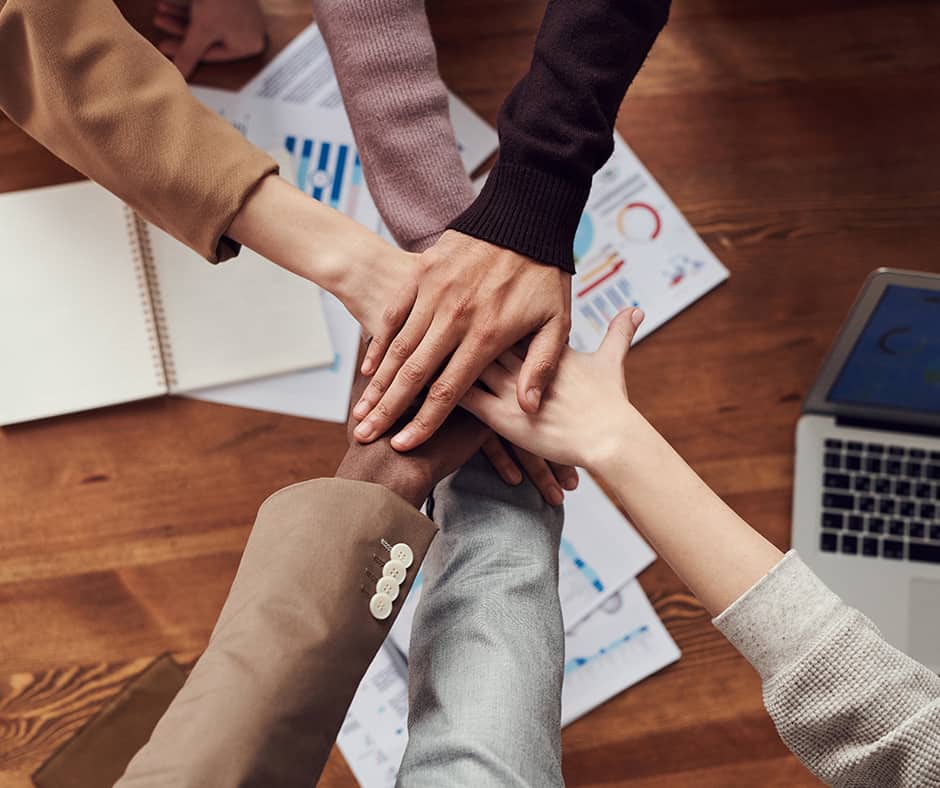 1.
The course begins with a two-day boot camp, including a behavioral assessment to learn how to overcome fear and break free from call reluctance.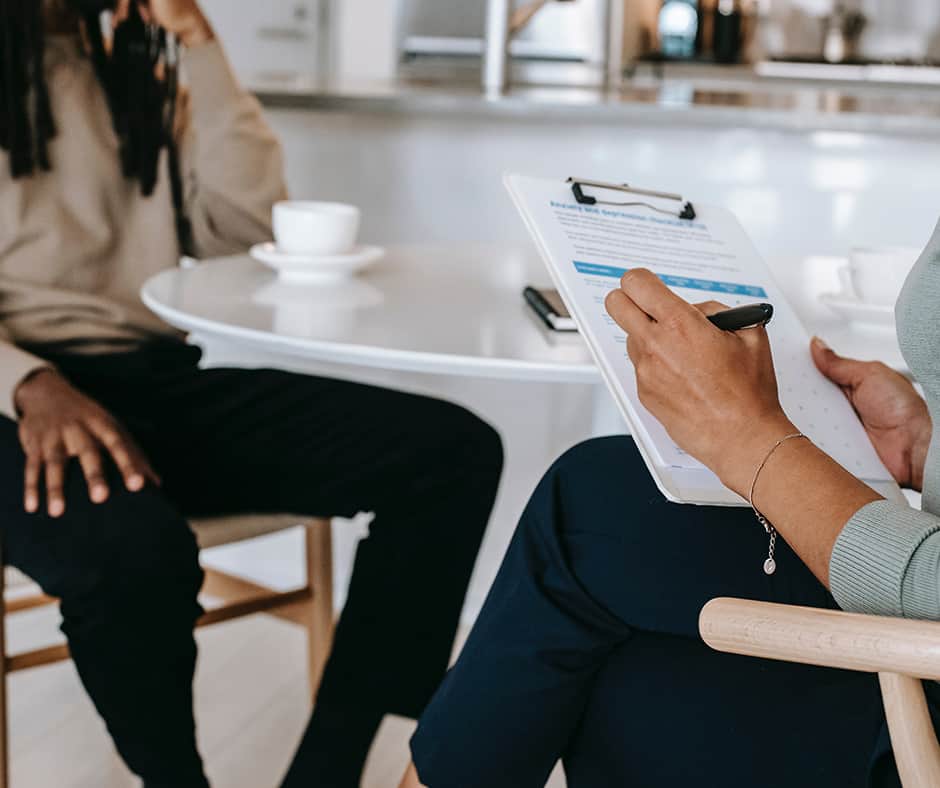 2.
Next, participants will work through a series of lessons to practice what they've learned and increase their confidence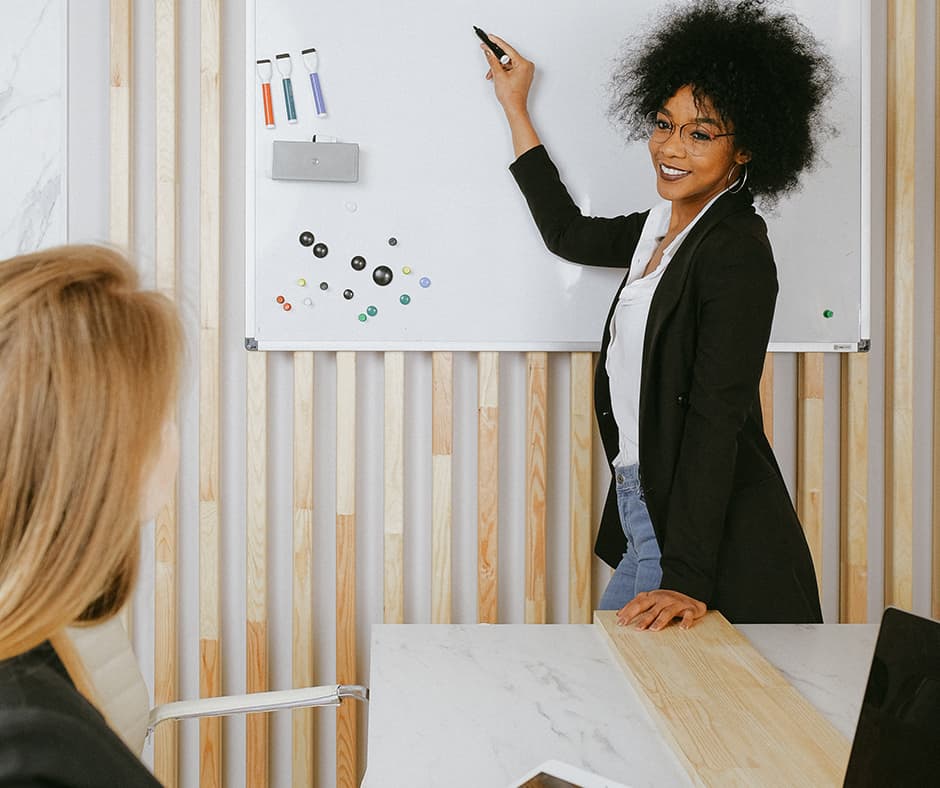 3.
This is where true change happens. In Zoom-based coaching sessions over six weeks, participants will discuss with their peers and coach what challenges they are still facing and how best to overcome them.
The Two-Day Boot Camp Includes: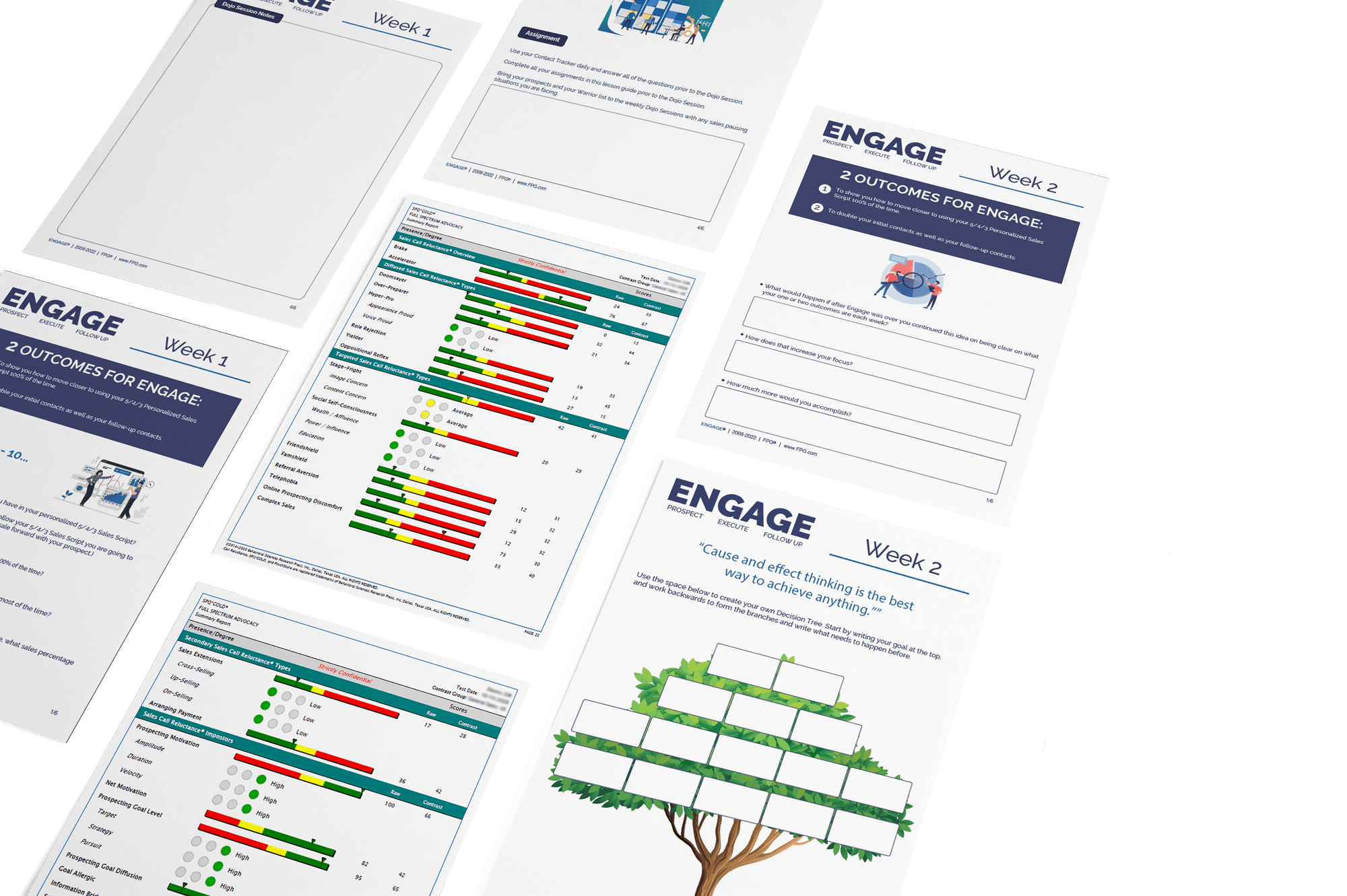 Day One – Understand Your Reluctances
At FPG, a leash is anything holding you back from becoming the top seller you're meant to be. Participants will be taught a self-coaching process they can use immediately to break through any self-imposed limiting belief, story, reluctance, or rule.
The 'Indisputable" Secret to Success
Self-promotion is the "missing link" in modern career management. But when promoting themselves, most people can't, don't, or simply won't. Your team will learn to understand the fear of self-promotion as they prepare to understand their sales reluctance.
Confronting Call Reluctance
When salespeople fear self-promotion, it imposes an artificially low ceiling on networking, prospecting, and following up. On the street, it's called "Sales Call Reluctance," "Close Reluctance," or "Fear." During this training, your team will learn what Sales Call Reluctance is, and isn't, where it comes from, and its impact on their overall sales.
The Many Faces of Call Reluctance
Learn where Sales Call Reluctance reveals itself and what those behaviors look like. And most importantly: what they are costing you and your team.
It's time to review your SPQ® GOLD®/FSA Results. Participants will have a deep understanding of their reluctance, where they come from, and how they reveal themselves in their behaviors. They will be able to see their personalized results and diagnose the exact behavior holding them back from making more sales.
Day Two – Eliminate Your Fear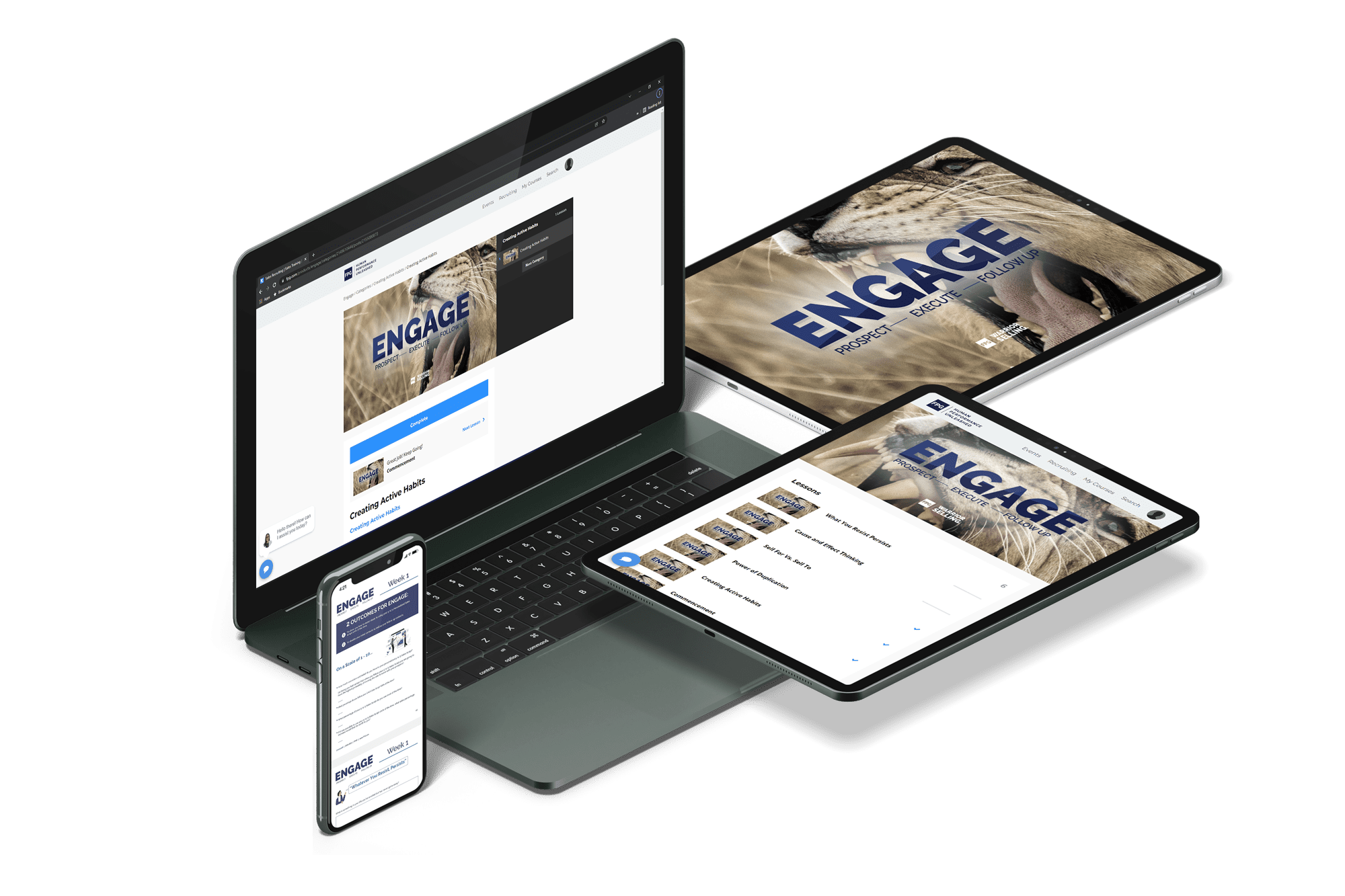 Overcome What's Holding You Back
At FPG, a leash is anything holding you back from becoming the top seller you're meant to be. Participants will be taught a self-coaching process they can use immediately to break through any self-imposed limiting belief, story, reluctance, or rule.
Identify What to Eliminate
You and your sales team are doing the best you can with your internal resources, and positive change always comes from adding more resources. In this session, participants will choose what they want to eliminate based on what gives them the greatest return on their investment and return on their time.
Motivation to initiate more contact and follow up consistently comes from psychological and physical motivation. Experience strategies to increase your motivation no matter how much they "ghost" you!
What if you and your sales team could get in front of 10 key accounts that would dramatically change their income and increase sales for the company? We are going to show them how.
A simple yet insanely effective 3 step strategy to remove any prospecting fear. Whether it's stage fright, telephobia, asking for referrals, or selling over Zoom, this technique is the cure if you or your sellers are hesitant.
You Can Make a Bigger Impact
Forrest Performance Group is the fastest-growing sales and a management training company in the United States.
A global leader and designer of sales, management, customer service and executive training programs, FPG has won multiple international awards for its one-of-a-kind, behaviorally-focused training methodology.
FPG has been disrupting the sales training industry since 2008 by creating training programs that actually deliver real-world results. We understand that two-day training programs have little impact because learning, practicing, and perfecting new skills takes time.
Our series of training programs are designed to work together to provide the comprehensive knowledge leaders and organizations need to take their business to the next level.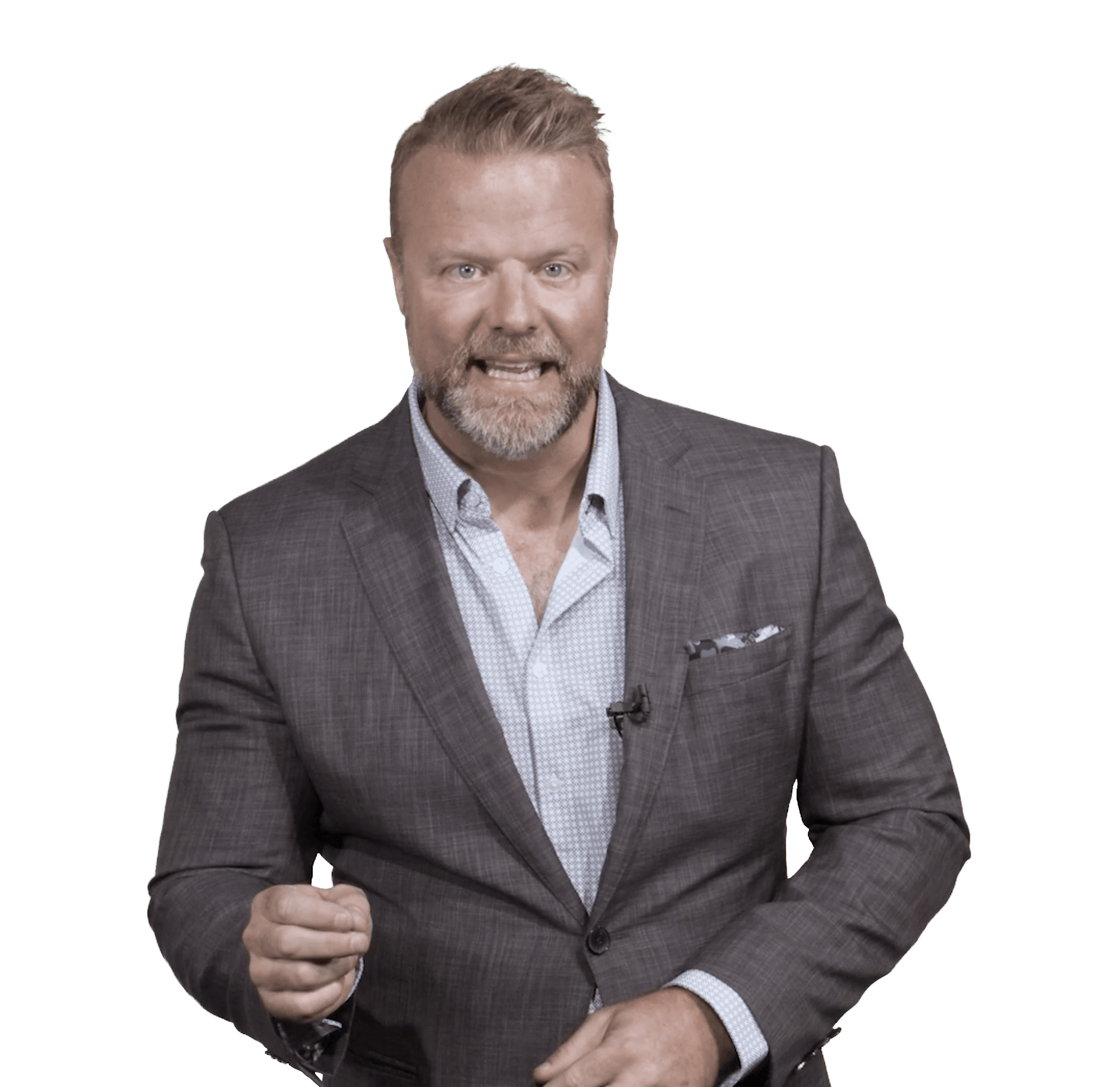 Are You Ready to Eliminate Fear?
It's easy to get started with FPG:
At FPG Sales Training, we know that you want to be the leader of a high-performing sales team.
In order to do that, you need the very best training for your salespeople and sales leadership. The problem is most sales training is philosophical and not tactical, killing your salespeople's morale while you're annoyed that you wasted your limited time and budget on another "shot-in-arm" training event. Forrest Performance Group was founded in 2008 to solve the problem that 164 billion is spent on training every year, yet 70% fails to achieve an ROI. We understand how frustrating it is to have no one buy a great product or service that improves people's lives because the sales experience falls short.
This is why we created the world's only real-world, tactical, program-based, excuse-free sales and sales leadership training programs. Here's how we do it:
1. Tell Us About Your Sales Forecast and Your Top Sales Challenges, 2. Let Us Create Your Custom Sales Process and Script, 3. We Train Your Sales Team, And You Watch Your Sales Increase.
Book a Meeting Now to speak to us. So, you can stop feeling the frustration or even disappointment of having to lower your sales forecast and instead start taking the market share that you deserve.
to speak to one of our Sales Warriors.  If you are impressed with our Sales Experience, then that's perfect because they have been recruited and trained by us!