Sales are the lifeblood of any business, so it's important to convert leads into sales as efficiently as possible.
But before we get into that, let's first define what a lead is. A lead is simply a person who has shown an interest in your product or service in some way, shape, or form. They could be someone who visited your website and signed up for your newsletter or attended one of your webinars. If they've engaged with your brand in some way, they're considered a lead.
Now that we know that, let's get into those three easy steps on how to convert leads to sales.
1. Qualify your leads
Qualifying your leads is the first and most important step in the sales process. You need to make sure that the person you're talking to is interested in what you're selling and is a good fit for your product or service. The best way to qualify a lead is to ask them questions about their needs and pain points.
2. Build business relationships to convert leads into sales
Once you've qualified your lead, it's time to start building a business relationship not fake friendship with them. This is where you start to earn their trust by teaching them something new, solving their hidden problems, and making it easy to start doing business with you vs. their current solution.
3. Make the sale
Finally, it's time to make the sale. Once you've built up a rapport with the lead and they trust you, they'll be much more likely to buy from you. The best way to close a sale is to simply ask for it. Be confident and let them know that you're the best person to solve their problem.
If you're like most business owners, you probably have a lot of questions about how to convert leads into sales. To help you out, we've compiled a list of FAQs that will hopefully give you some insight into the process.
1. What percentage of leads convert to sales?
This number varies depending on the industry, but typically somewhere between 2-10% of leads convert into sales.
2. How do you convert a lead to a customer?
The best way to convert a lead into a customer is to first qualify them, then build a relationship with them, and finally, make the sale.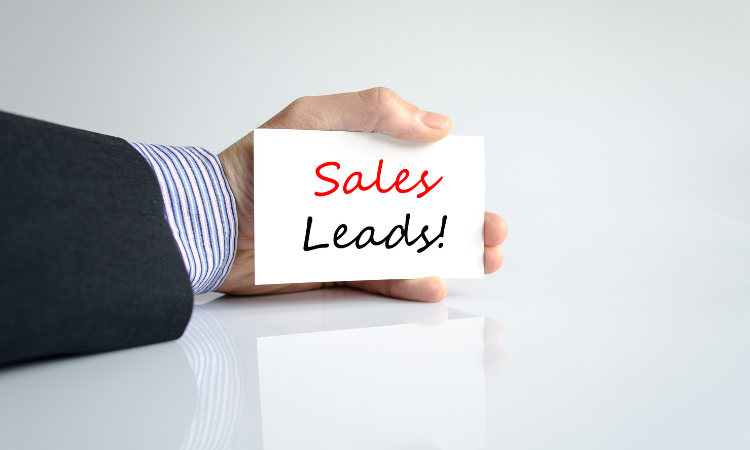 3. What does it mean to convert leads?
When you convert a lead, it means that you've successfully turned them into a paying customer.
4. What is a lead conversion strategy?
A lead conversion strategy is simply a plan of action that you take to convert leads into customers.
Converting leads into sales is a crucial process for any business. By following these three easy steps, you'll be on your way to success. Remember to qualify your leads, build relationships, and make the sale. And if you need any help, be sure to check out our free webinar on lead conversion.
Need More Sales? We Can Help You Hire, Train, And Lead Your Salespeople!
Stop feeling the frustration or even disappointment of having to lower your sales forecast or your prices, and instead, start taking the market share that you deserve. Unleash your sales performance with our sales recruiting, training, and fractional sales leadership for B2B and B2C salespeople and sales leadership. Book a Meeting today!