The Most Complete Sales Training Program in 90 Days
FPG's Warrior Sales Training Program
There is a reason we're ranked a Top Sales Training Program in The World. We won't sugarcoat it, our program is intense, but that's because your success is worth it.
In Times of Great Change, The Easy Thing to Do is Sit Back & Wait for Something to Change...But What if it Doesn't?
The most successful people upgrade their skillset and mindset to adjust with the times. Sitting and waiting is the worst thing you can do right now.
That's why FPG offers a 90-day immersion program to completely upgrade your mindset, process, and language to meet the current circumstances. You owe it to yourself to add the Warrior Selling® Certification to your current selling skills.
Get Ready to Eliminate Excuses. This is The World's Most Complete Sales Training Program.
If you wanted to learn a new language, would you get more out of sitting in a one-hour class once a week? Or completely immersing yourself in that country for 90 days?
That's the inspiration behind our Warrior Selling® 90-Day Program. When you graduate from our program, you will be so automatic in your new skills that you won't go back to the old way of selling. The new mindset, process, and language that you walk away with continue to be relevant long after the program is finished, so that you can continue to sell through any circumstance.
People choose The Warrior Selling® 90-Day Program when they are serious about change, and that change happens over 2 stages.

If you're ready to eliminate excuses, and walk away with strategies that remain relevant long after the training is over, then Warrior Selling® is for you.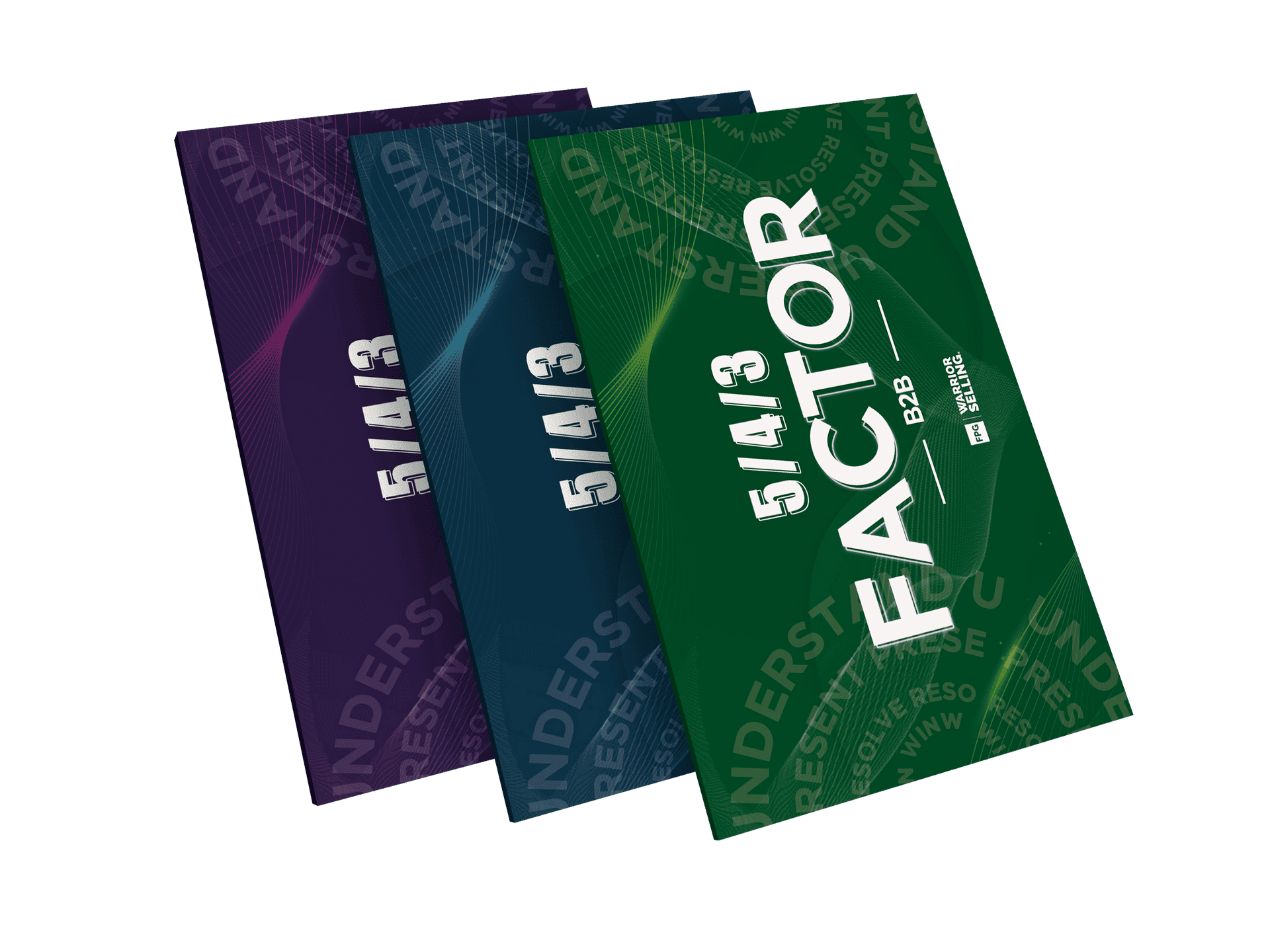 Co-Create the Highest Conversion Rate Script In Your Industry!
What if you could create one sales script that was personalized to you, and could handle any situation that your sales team faces? How many more profitable sales would you earn? How many more lives would you improve through your products and services? You will never find a more procedural sales process in the world than right here!
Double the number of people that your sales team speaks to, while removing their fear around prospecting.
What if your sales team could remove all fear around coming across "pushy" or "salesy", selling over a Zoom meeting, following up even more, speaking in front of large groups, using LinkedIn and other social media to prospect, asking for referrals, fear of closing, fear of rejection, fear of the upsell, fear of using the phone, fear of the complex sale, fear of selling through the gatekeeper, and fear of networking? How many sales are you losing because of fear? How much money are you leaving on the table because of making unnecessary price incentives?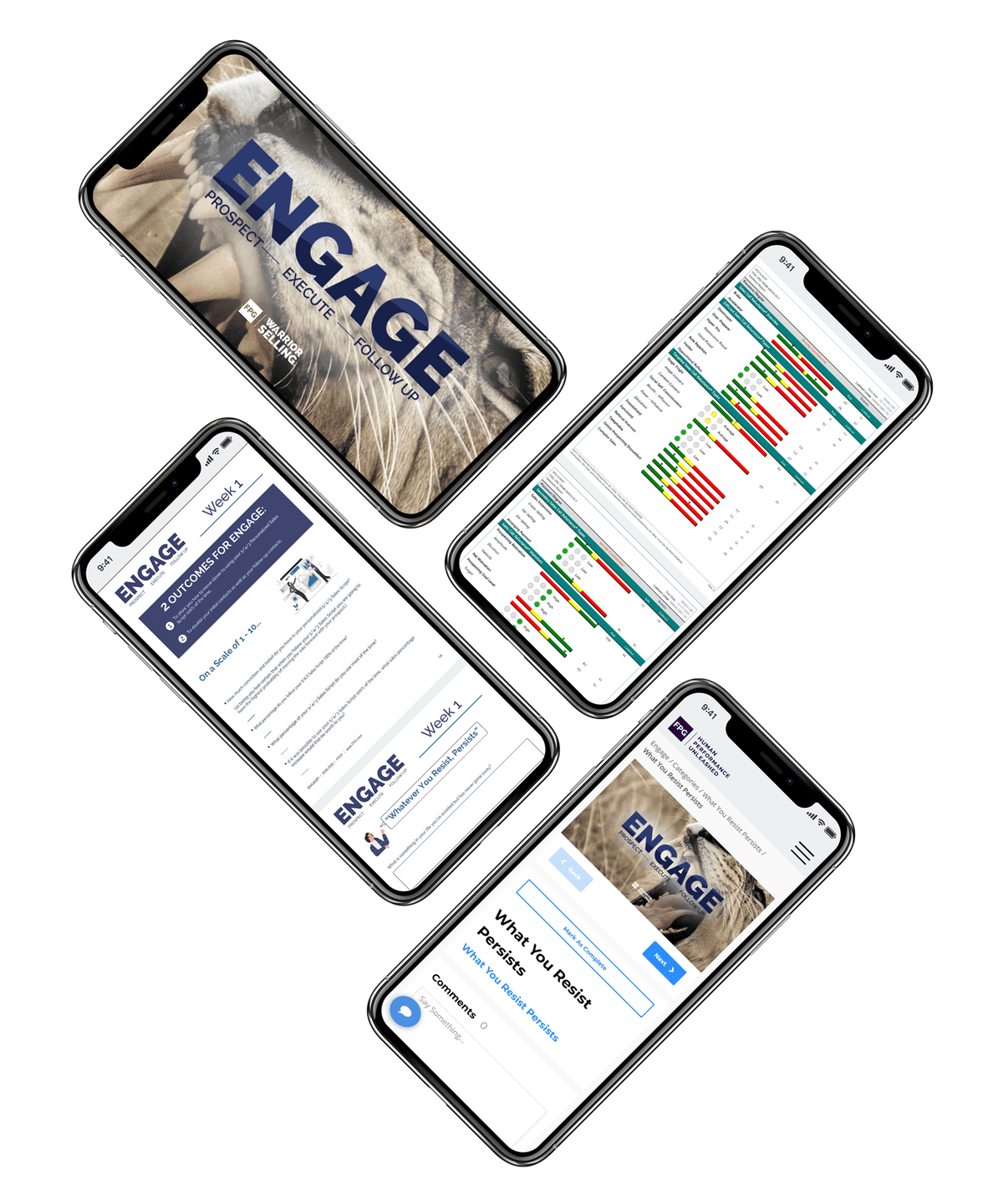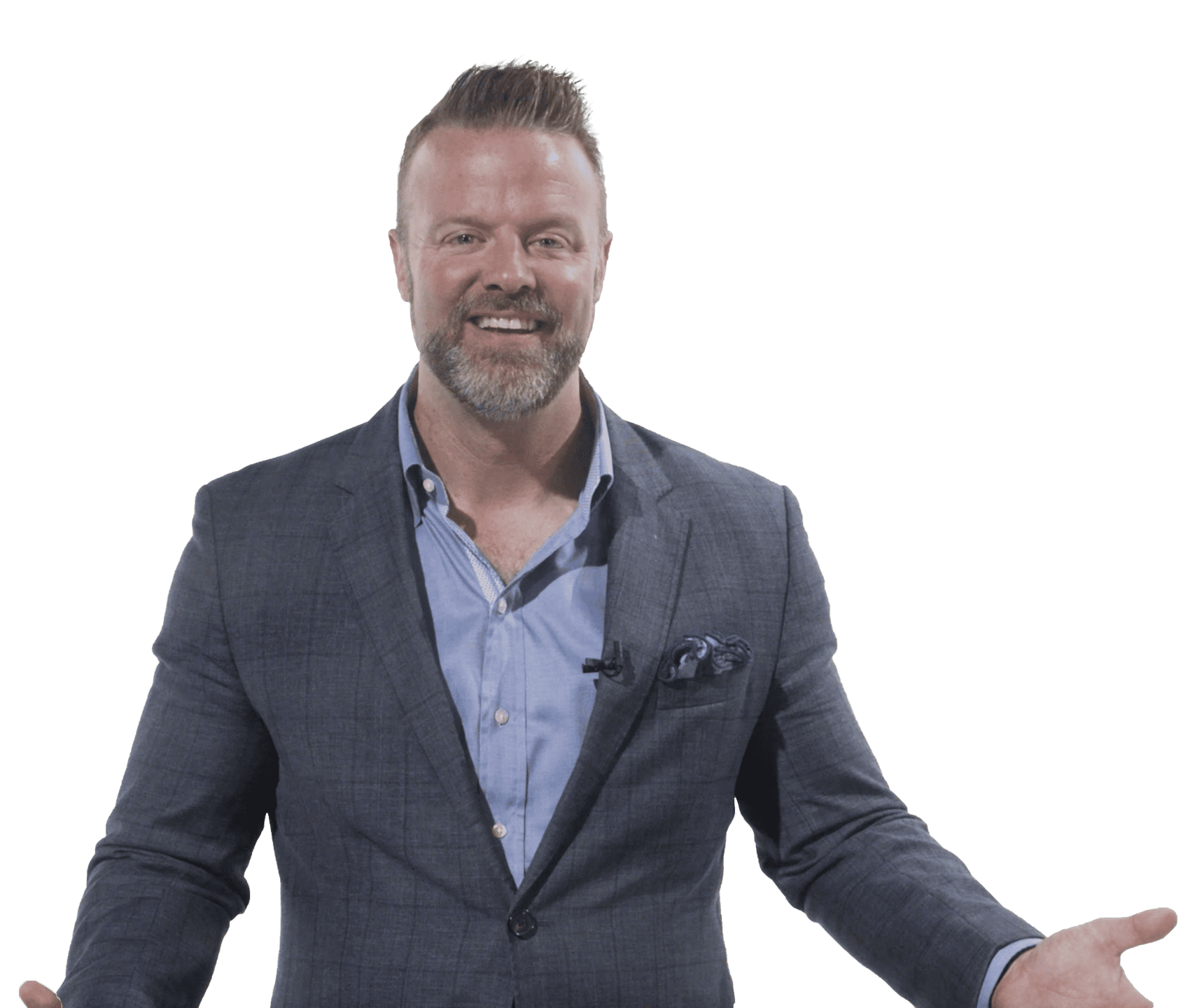 Stop Being Trained by a Sales Poser!
"I was sick and tired of trying to find relevant sales training and sales leadership training that taught tactical, leading-edge strategies used by the top 1%. So I created my own."
– Jason Forrest, Master Trainer & Founder, FPG
Jason Forrest has disrupted the sales training industry by creating the first training program that changes behavior. This is done through 1) teaching tactical real-world processes; 2) the language of persuasion, 3) removing the mental leashes that hold people back, and 4) through a program-based training approach. This philosophy is what led his Warrior Selling® and Leadership Sales Coaching programs to be ranked in the top 2 of the World's Top Sales Development Programs, by Global Gurus. His provocative style of speaking his truth ranks him as number 5 on the Global Sales Guru list.
Jason is a Master Practitioner in Neuro-Linguistic Programming, the science of influence and behavioral change. He is also a Practitioner in Accelerated Evolution, the psychology of removing fear in high performers. Jason is on a mission to ignite pride, purpose, and respect to professional selling.
When everyone on your sales team sells like your very best, where will your company be in profitable sales revenue ?
Book a Zoom meeting today, so you can decide if what we are offering can accomplish your goals this year!
to speak to one of our Sales Warriors.  If you are impressed with our Sales Experience, then that's perfect because they have been recruited and trained by us!